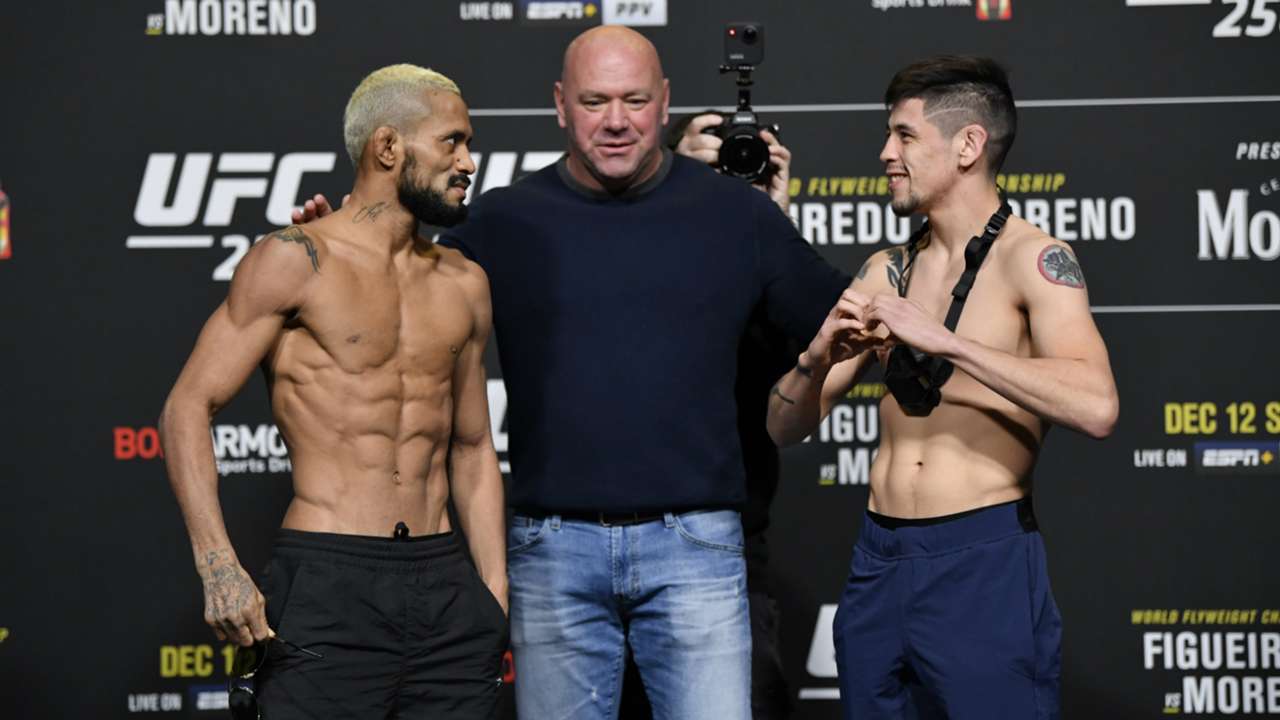 UFC flyweight title contender (and former champion) Brandon Moreno was one of several fighters to have been impacted by the blanket ban imposed upon James Krause's Glory MMA & Fitness gym — but he isn't letting it affect him ahead of this month's 125-pound title rematch with  Deiveson Figueiredo.
Late last year former UFC fighter Krause had his license suspended by the Nevada Athletic Commission amid an ongoing investigation into betting irregularities to which Krause was allegedly central to, and which stemmed from a wave of suspicious betting activity related to a fight between Darrick Minner and Shayilan Nuerdanbieke. Minner, who was coached by Krause, has since been released from the UFC.
The trouble for Moreno was that when these reports were first issued he was preparing for a world title fight against Figueiredo (his fourth) under the tutelage of Krause, leading to him to have to source a new coaching team just weeks out from the fight in Rio de Janeiro at UFC 283.
"It was hard when everything started," Moreno said to MMA Fighting. "Of course it was hard. Actually, I was in Kansas City. … so I had a long conversation with James. He told me the whole situation, and I understood. But in that moment, I decided to turn the page quickly and decide what I wanted to do. I remember the news was out Wednesday or Thursday, so next Monday I was in Vegas.
"It was hard, but the good part — obviously a lot of bad things happened — but the good part, the game plan was already done."
Instead, Moreno said, the bulk of the latter part of his camp was conducted at Xtreme Couture in Las Vegas, while Sayif Saud of Dallas-based gym Fortis MMA was also drafted in.
But as for his long-term training situation, Moreno says that will be decided upon once he wins back the flyweight title down under later this month, but for now he wants to support Krause.
"You never know right now," Moreno explained. "The situation is very serious. I did that [a social media post in support of Krause] because I love him. I love James Krause. When I needed help, he helped me a lot. He opened his home with his family and helped me with the gym, with training, and we got the interim title together.
"So I love James Krause. And I said this before, at the end of the day, if he did that, that was bad, and he will need to pay in the future. But if not, hopefully [they] can put everything in order and clear his name. I just need to wait. It's about time, I think."
Comments
comments