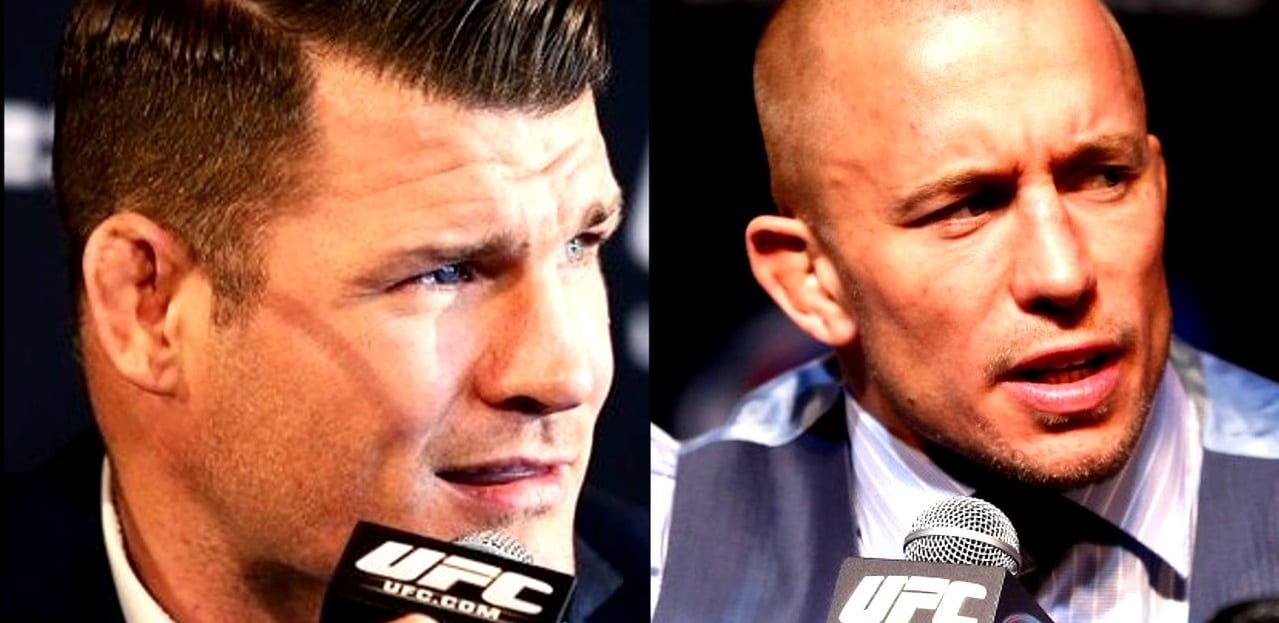 UFC middleweight champion Michael Bisping got the fight he wanted when it was announced earlier this week that he was to be the opponent standing in the cage opposite Georges St-Pierre when the Canadian legend makes his octagon return after more than three years of voluntarily sitting on the sidelines.
Bisping was first offered the fight back in October but that was nixed when terms couldn't be arranged between the UFC and St-Pierre but when secondary negotiations between the UFC and GSP eventually proved successful, Bisping was the first name on the list when opponents began being discussed.
And, as Bisping said when TMZ caught up with him, he has a great deal of respect for his opponent — but he feels that St-Pierre lacks the size to cause him trouble.
"GSP was one of the greatest fighters that this world has ever produced, one of the greatest fighters in the UFC ever," Bisping said of St-Pierre. "They guy's coming back, listen he should fight for a title. He stepped away as a dominant champion, he's coming back. It's just like in boxing, Marvin Hagler fought Sugar Ray Leonard when he back out of retirement and Sugar Ray Leonard won the fight. He took back the title.
"Like every fight, I'm feeling very confident. Georges St-Pierre is crazy if he thinks he's going to come back after three years and beat me. Anderson Silva couldn't beat me. Dan Henderson couldn't beat me. Pound for pound best in the world Luke Rockhold got knocked out in the first round. I don't know what GSP has been sniffing but he's out of his goddamn mind.
"I'm the bigger guy. I've got the reach, I've got the size. I'm not bothered about what Georges brings to the table. Georges is a great guy and he's a good fighter, a fantastic fighter, but do I think I'll win? Of course I do."
And as for a prediction, as is usual Bisping didn't mince his words.
"I can win any way I want."
.
Comments
comments