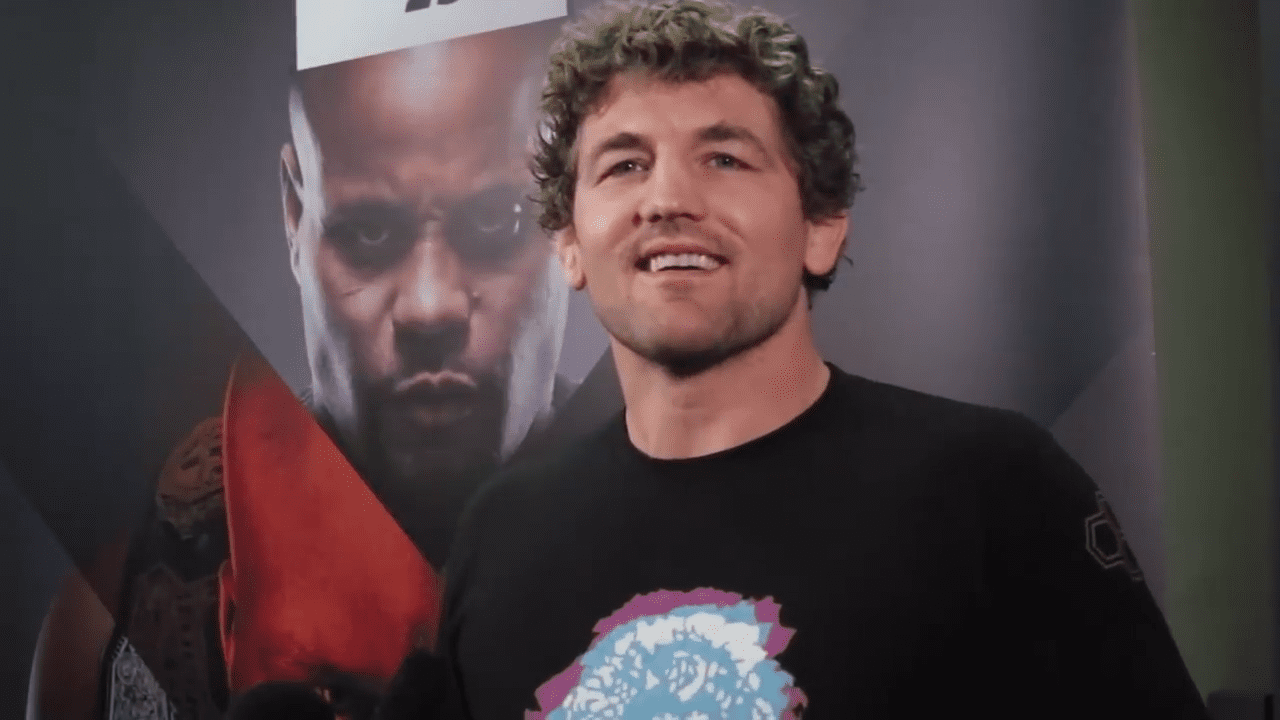 During his brief run in the UFC, Ben Askren became known as one of the more entertaining self-promoters on the roster.
The welterweight came into the company with plenty of attention, pushed along by his ability to uniquely sell fights with a bit of mockery. Because of that, when the now-retired Askren sees UFC fighters attempting to gain fans with the microphone, he's got some valid critiques to make.
Particularly to someone like Colby Covington.
"Colby's too stupid to understand how to play his cards. He's an average promoter," Askren said, speaking to Submission Radio. "He's someone who puts a lot of effort into it but is not really, really good at it. So, there's someone like a Jorge Masvidal or a Nate Diaz. These are great examples of guys who do not put a lot of effort into promotion, but yet they still come out kind of looking good sometimes. And then Colby puts a lot of effort into it but he just… doesn't have, he's not sharp enough to like say the right things at all the right times. And then number two, he's also not smart enough to know the leverage he has or doesn't have with the UFC."
Instead, Askren can get behind good self-promotion should it come from an organic and honest place, even if he isn't a fan of the person saying it.
"Jorge Masvidal, I think he's kind of a dumb, dumb, but that's kind of besides the point. But sometimes you accidentally fall into saying something, like the three piece and a soda he said with Leon Edwards, right? Like, that just went over, people loved it. But one of the key things, I think Conor's one of the best at this, is reading a crowd and knowing what you have to say next.
"Think about the time, it's a post-fight speech and he says, you know, he's kind of like talking and talking, and he says, I would like to 'apologize to…'. And you think about, okay, who's he gonna apologize to? And he says, 'absolutely [fucking] no one.' Like, god, he nailed that one. I'm not even really a Conor fan, but he freakin' nailed it. And so it's like, sometimes you have to feel the energy and the emotion in the room and kind of play to it, and that's where Colby really misses in my opinion."
Comments
comments