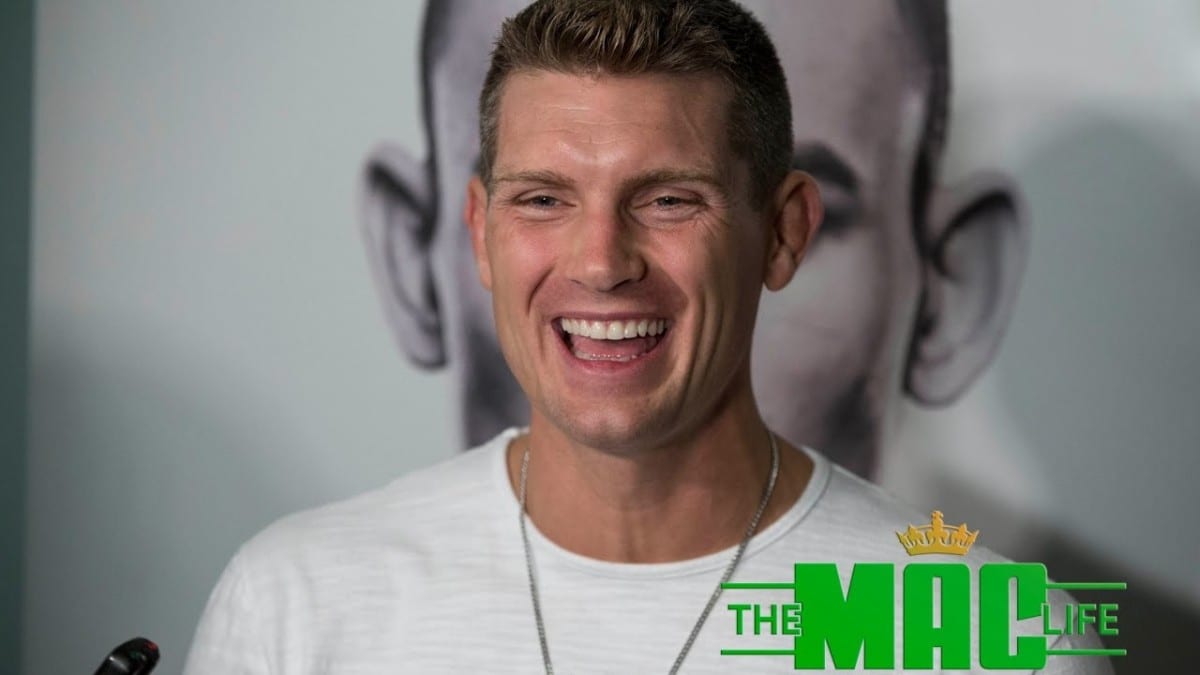 If there is a title up for grabs, there is a good chance that Conor McGregor wants to get his hands on it.
Ahead of his welterweight clash with Donald Cerrone next month, which will be the Irishman's third appearance at 170-pounds after reaching the top of the mountain in both the featherweight and lightweight divisions, McGregor has set his sights on another championship belt — this time the one gifted by ESPN's Ariel Helwani (via Paradigm Sports Management) to Stephen 'Wonderboy' Thompson for being the 'Nicest Mofo' in the game.
Now, it's sometimes said that the fight game isn't a place for 'nice guys' but Thompson's resume in the sports begs to differ. A two-time world title contender, the striking expert has amassed seven knockouts in his fifteen wins to date and was most recently seen last month where he won a unanimous decision against the dangerous Vicente Luque.
And each of those performances in the cage has been characterised by Thompson's grace and politeness, something which the 'NMF' belt aims to reflect. Of course, if there's a title belt then Conor McGregor has a place siphoned off for it in his trophy cabinet and the Dubliner suggested as much on Twitter in response.
When you're the Nicest MFer in the game, there's only one way to commemorate it. @arielhelwani presented @WonderboyMMA with the NMF belt 🏆 pic.twitter.com/Qjfk9WzukX

— ESPN MMA (@espnmma) December 16, 2019
That belt is mine in 2020 motherbuddies!

— Conor McGregor (@TheNotoriousMMA) December 16, 2019
–
Comments
comments