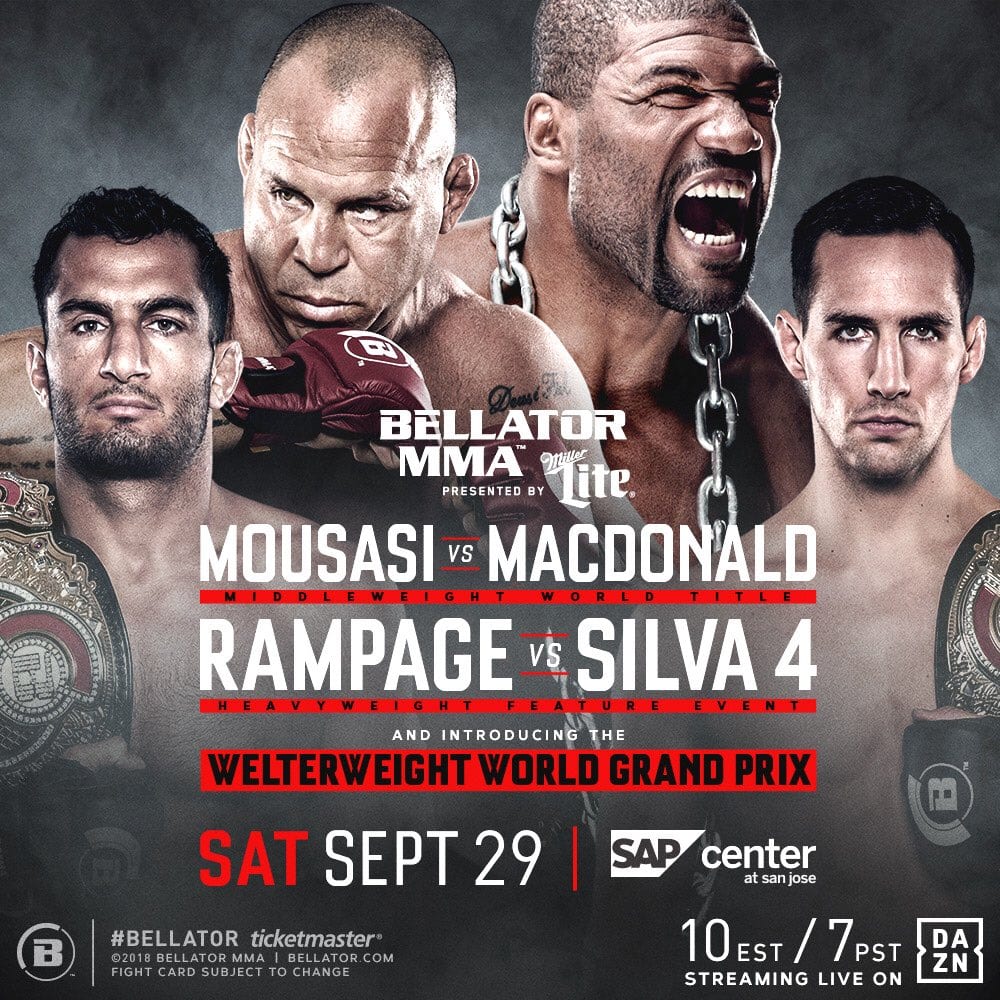 Boxing's Eddie Hearn isn't the only combat sports promoter to sign with streaming service DAZN, as today in New York, Bellator's Scott Coker announced the mixed martial arts promotion have also jumped on board.
Bellator have signed a five year distribution deal with the service, announcing the "nine figure" agreement at a press conference this morning. The deal has Bellator airing seven events a year exclusively on DAZN, while a further 15 events (in the U.S.) will be on both the streaming company and on the Paramount Network.
"This exciting new partnership with DAZN is a game-changer for Bellator," Coker said in a press release. "The investment will enable us to continue expanding our roster with free agents that make sense so we can put on pay-per-view-worthy fight cards that fans will want to see. Plus, on DAZN's worldwide platform, our fights will be seen live for the first time to new audiences around the globe."
The deal is set to kick off with an already well publicized event on September 29, which will feature a fourth bout between Quinton 'Rampage' Jackson and Wanderlei Silva, as well as a middleweight title bout between champion Gegard Mousasi and Bellator welterweight champion Rory MacDonald. The event will stream exclusively on DAZN, which is offering a free trial period to fans.
The entire partnership echoes one made by Matchroom promoter Hearn earlier this year.
That deal was reported to be worth $1 billion over eight years, also starting in September. DAZN is an online streaming service, that officials have been describing as a 'Netflix of sport'.
Comments
comments