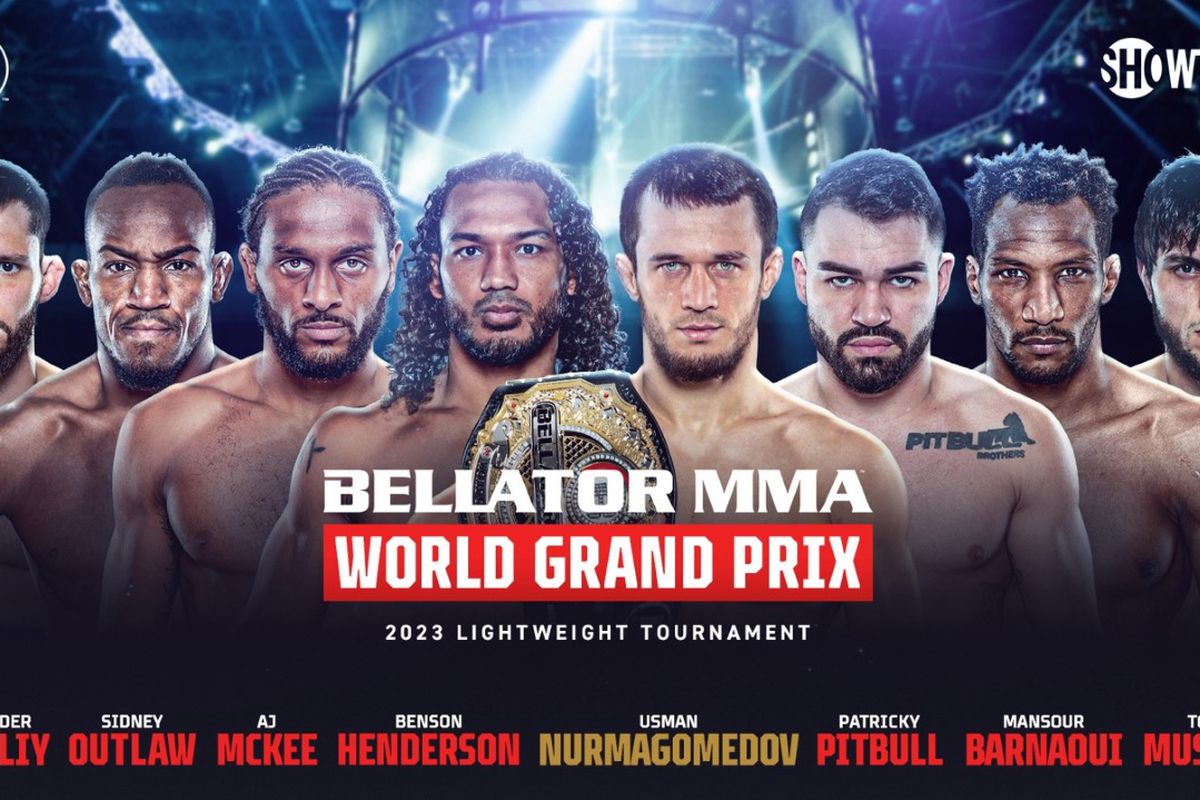 Bellator MMA have revealed the eight-man field for the promotion's upcoming Lightweight World Grand Prix.
155-pound champion Usman Nurmagomedov will put his championship on the line in his opening bout in the tournament (with the champion defending his crown throughout every round) up until the final which will, in theory at least, finish with a lightweight world title bout which will also deliver the winner a $1 million bonus.
The tournament is set to kick off at Bellator 292 on March 10 where Nurmagomedov will defend his title against former UFC champion Benson Henderson, whose most recent came in Dublin last year against Peter Queally. Elsewhere on the same card Tofiq Musayev fights Alexander Shabily.
The tournament's four other combatants, who don't yet have fights booked, are AJ McKee (who recently signed a bumper new deal with the promotion) as well as former Bellator 155-pound champion Patricky Pitbull, Mansour Barnaoui and Sidney Outlaw.
"As you know, we pick our tournament based on what we feel is the best division of our league and right now I think lightweight, including AJ, is going to be something that fans are going to want to watch," Bellator president Scott Coker said to Ariel Helwani on The MMA Hour on Wednesday.
The tournament doesn't have a particular end date as of yet, though Coker remains optimistic that it will be wrapped up by the end of this year.
"These things are kind of a fluid process because injuries happen, scheduling conflicts, things like that," he said. "Mostly we just want to make sure that the fighters are healthy and really ready to fight and give it 100 percent. That's why some of these things have taken so long and then COVID hit when we had our featherweight tournament, there's a lot of those issues. Really, we want the fighters to be 100 percent and if that's the case in 2023 then we'll finish it this year."
Bellator has become well-known for maintaining a tournament structure in many of its events over the years, with a bantamweight tournament final between Patchy Mix and Rafeuon Stots set to take place before the end of the first quarter of 2023.
Comments
comments