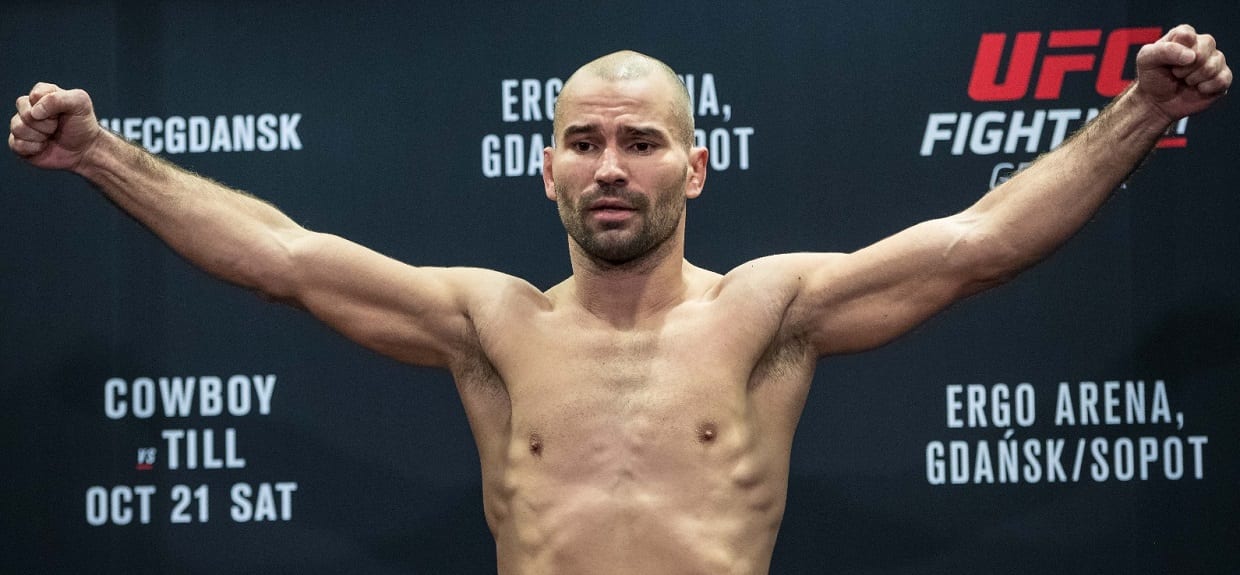 'The Russian Hammer' Artem Lobov has made weight in Moncton for his first bout in more than a year. 
The SBG man weighed in at 145.5 pounds for his clash with UFC veteran Michael Johnson on Saturday night.
Artem Lobov 145 lbs #UFCMoncton #UFC #MMA #ChooChoo pic.twitter.com/0UQt8kFiso

— Craig Allen (@CraigAllenFNP) October 26, 2018
Lobov was initially slated to face Zubaira Tukhugov on tomorrow's card but the Russian's part in the post-UFC 229 melee forced his removal from the card.
Speaking to The Mac Life recently, Lobov said that expects his and Tukhugov's paths to cross before too long.
"I knew that Zubaira is the one fight that I have to do, and there was no other fight in my mind that made any sense to me," he said. "I have to get that one, that's the reason why I stayed and took a big pay cut as a result. So for me to lose that fight, that was crazy. I was very disappointed, I didn't want to lose that fight at all. That's the fight that I want to do, and I'm only doing this one because the camp was already done and it was so close to the fight. And as you know I never pull out, so I'm going to do this fight.
"But make no mistake about it. I want Zubaira next. If he can't come back into the UFC or whatever, I don't mind, I'm happy to leave the UFC. I can meet him in ACB or any other show. I don't see myself moving forward without closing that deal, without closing that fight."
–
Comments
comments