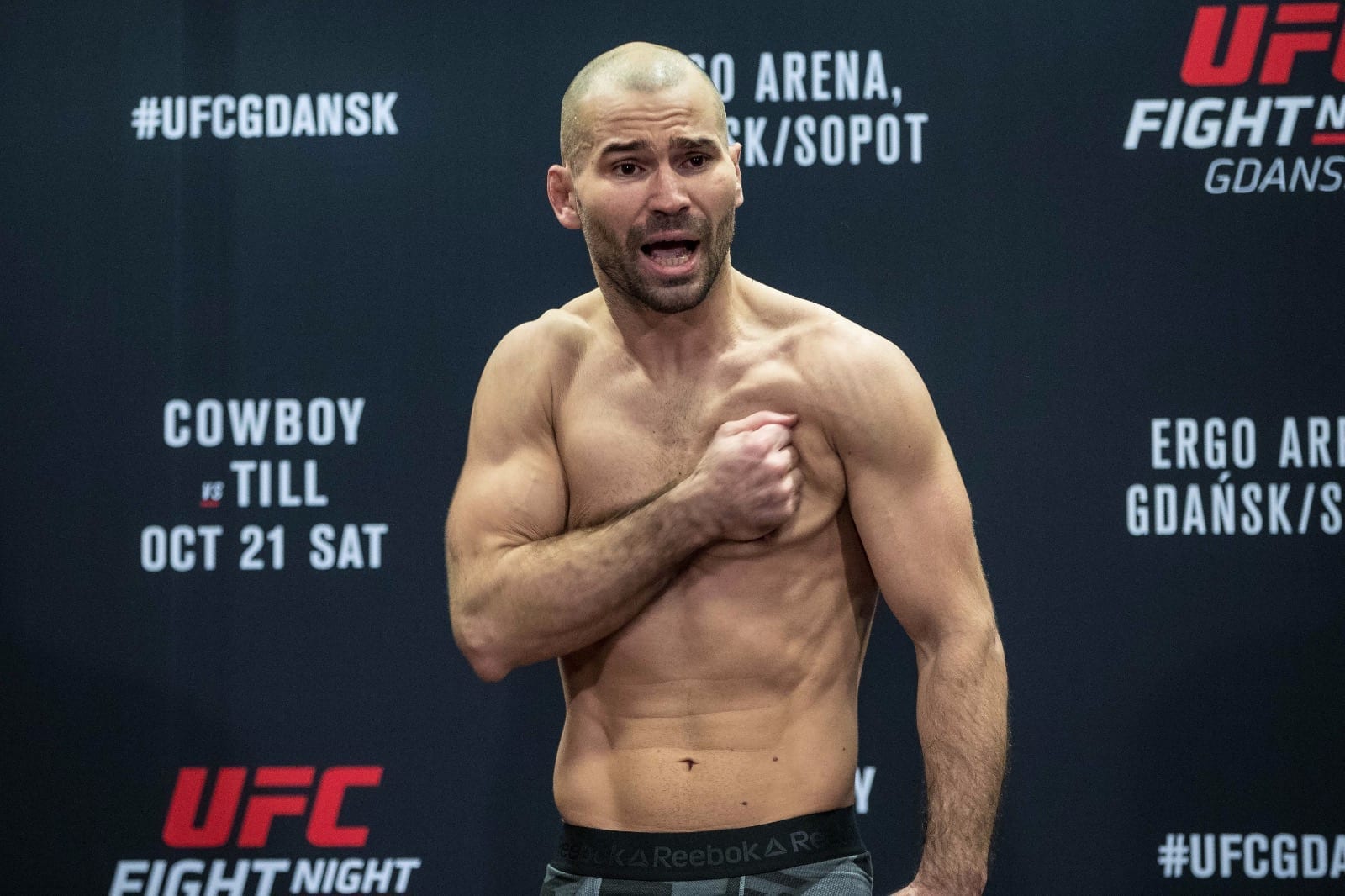 You can say what you want about Artem Lobov, but you can never deny the man loves a scrap. And, on April 7, he's heading to New York to do just that.
Lobov is set to meet Alex Caceres at UFC 223, where he'll be the featured bout on the UFC Fight Pass preliminary card. While he comes into the contest on the back of a close defeat to Andre Fili in Gdansk — something Lobov himself believed might get him cut from the UFC — the Russian Hammer refuses to do anything but look forward.
In fact, for as long as he pulls on the black gloves with the white lettering, Lobov considers himself in the hunt.
"100 percent the title," said Lobov about his future goals when speaking to Submission Radio. "If you enter the UFC without wanting to get that title, you're just wasting your time. If you're just there hoping, you know, get a few fights, hopefully get a win here and there, make a bit of money. No, that's the wrong attitude. That's not about me. I always want to try and get to the top. I want to give it my best shot. I'll give it everything.
"I will try and succeed or die trying. That is always the goal."
Outside of Lobov's fight with Caceres, there is another contest at UFC 223 which could affect SBG. The main event is a much anticipated clash between Khabib Nurmagomedov vs. Tony Ferguson, with the winner widely expected to go on and face Conor McGregor later this year.
With Nurmagomedov the close favourite going into the bout, and having a huge following from his native country, there has been some speculation that a victory for him could result in a megafight with McGregor actually taking place in Russia.
The UFC are currently booked to travel East in September of this year, McGregor/Nurmagomedov or not. And, providing it all goes through, you can certainly expect Lobov to put himself forward to feature.
"I would love to be on that card," Lobov said. "And to be honest, I don't see how I wouldn't be on that card. I have to be on that card. But I don't want to get too excited too soon, because just recently the Dublin card was announced and there you go with Dublin no more. It's too far away to kind of plan for it, but if it is going to happen, I'll definitely be campaigning to be on it."
—
Comments
comments