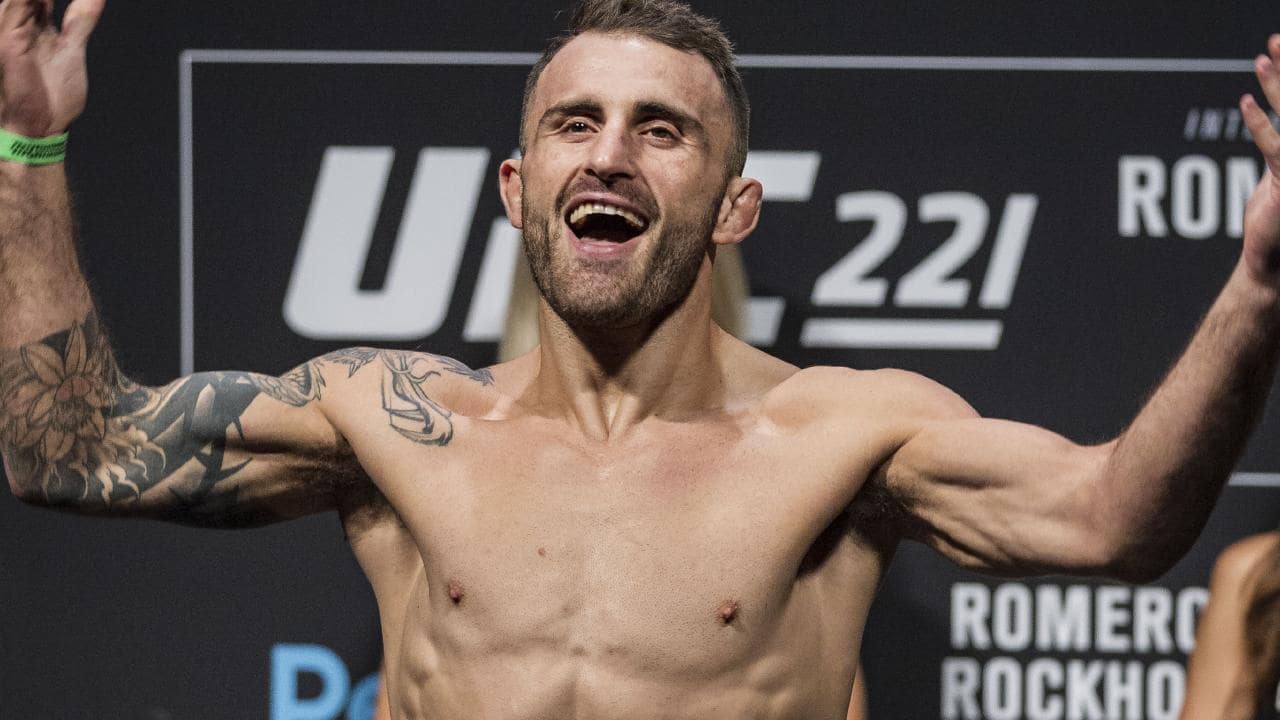 UFC featherweight champion Alexander Volkanovski has a fan in Arnold Schwarzenegger. 
The Austrian Oak, as he is sometimes knowns, has been a vocal supporter of Conor McGregor's throughout the Dubliner's UFC tenure but his fandom isn't linked to just McGregor alone, after Schwarzenegger recently detailed how impressed he was by the 145-pound world title bout between Volkanovski and Brian Ortega.
The fight, which took place at UFC 265 a month ago, was a classic five-round affair in which the champion dominated early before a dangerous third round in which he came close to submitting after being caught in a tight guillotine choke by the submission expert Ortega, and another triangle choke shortly thereafter.
Volkanovski survived and took the win on the scorecards, but the fight will live long in the memories of most who saw it — including Schwarzenegger.
"What a fantastic night of fights," wrote Arnie in his newsletter. "We didn't get to see all of them, but the main event was one of the best fights I have ever seen.
"The champion, Alexander Volkanovski from Australia, versus Brian Ortega from right here in Los Angeles. At first I thought Volkanovski was going to walk right through him. I mean the first 2 rounds weren't exactly that close and Ortega was starting to fade. Then came one of the best rounds of fighting I've ever seen.
"These are two of the toughest fighters in the world. They never gave up, even in the face of danger. I heard that Volkanovski thought of his family while he was caught in the choke, and used the motivation to give it all he had to get out.
"He didn't want to lose the belt for his family, or for himself. That is a champion's mindset. I am sure Ortega will be back fighting for the belt in no time, too. He is one tough son of a bitch."
Comments
comments