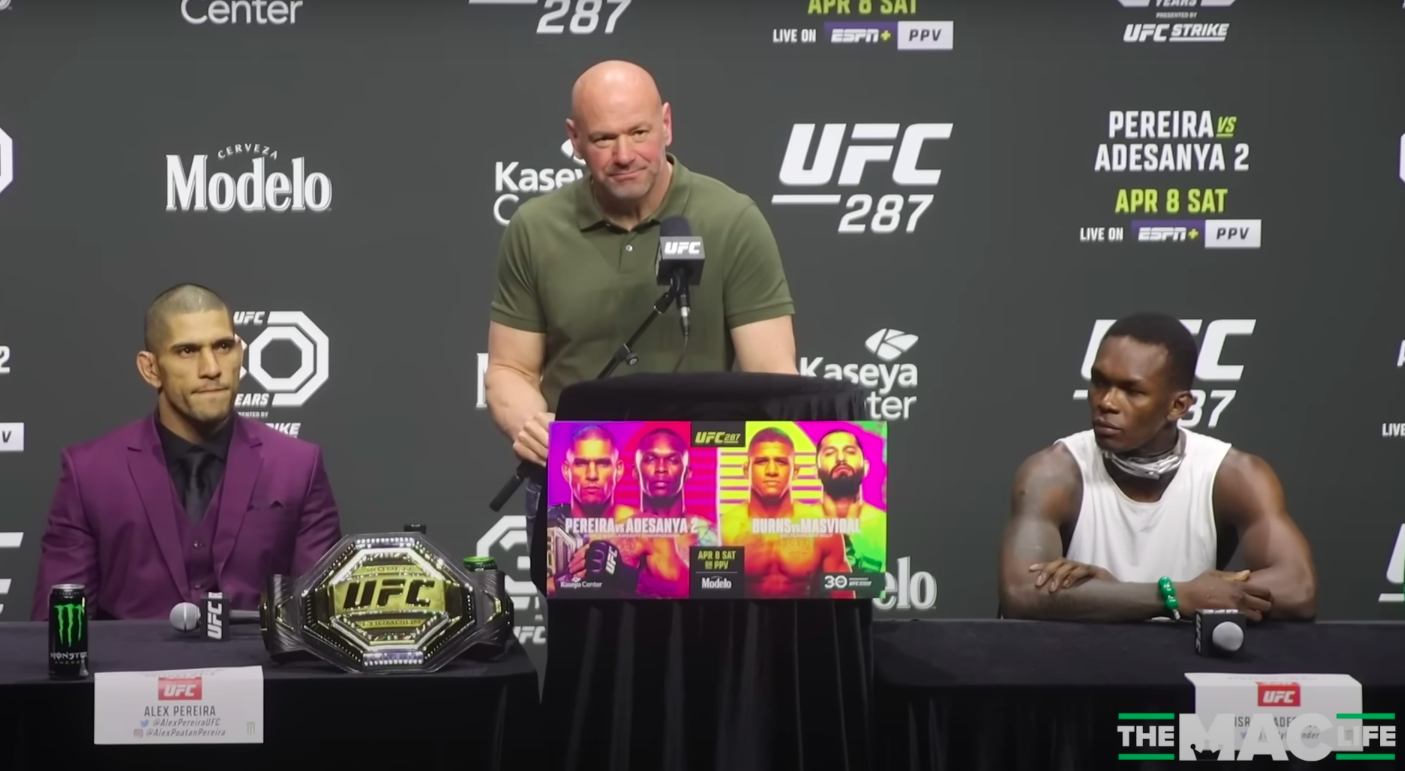 The UFC's merger with the WWE, as part of the Endeavor's purchase of the latter, has dominated the combat sports press for much of this week — but according to Dana White, there's a time and a place to discuss it.
White was in characteristically test for at Thursday's official UFC 287 press conference ahead of Saturday night's rematch for the promotion's middleweight title between Alex Pereira and Israel Adesanya, and as far as the UFC boss was concerned this, and little else, was up for discussion.
He shot down a query from veteran MMA reporter John Morgan about what exactly the landscape looks like now following the multi-billion dollar merger, saying: "I'd rather not talk about that right now. We can talk about that another time but obviously it's exciting for the company and everything else but this is about these guys right now, not that."
Another line of questioning about the apparent scuffle between Kevin Holland and Jorge Masvidal — both of whom are competing on the UFC 287 card, just not against each other — met the same result.
"Guys come on, these two aren't even fighting," White stated. "Knock it off. Do you have a question about the fight who these guys are fighting or do you just want to start sh*t in here? What's your question?"
Check out the footage below:
–
Comments
comments