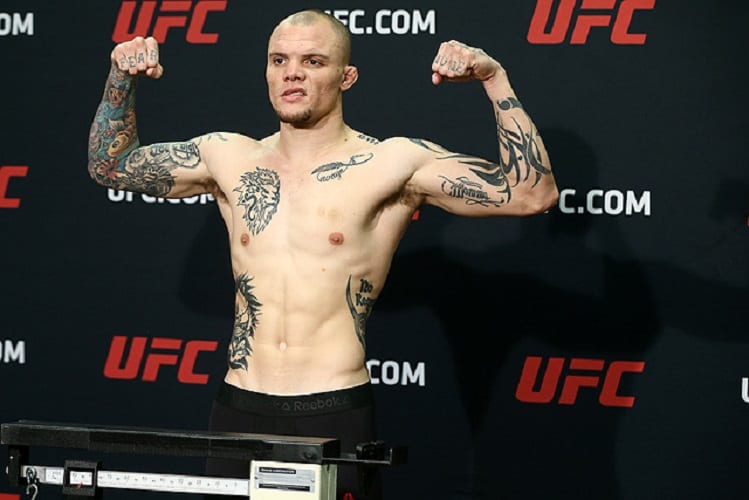 Alexander Smith may have emerged victorious in Moncton, but it wasn't in the way most anticipated.
Smith met Volkan Oezdemir in the main event of UFC Moncton, and survived early pressure to earn himself the victory.
In the first, Oezdemir pushed forward pushing the pressure on Smith, landing good blows to get Smith back to the fence and throw big shots. And while Smith gave some good counters, it was Oezdemir who looked in control.
While the second continued that trend, it was in the third that the bout got decided, with the pair ending up on the ground and Smith going for submission after submission. Eventually, he found his opening, and forced Oezdemir to submit, earning the win.
"The first couple of rounds were gonna be ugly, cos he just so strong, so damn explosive, and just so good," Smith said post-fight. "I knew I just had to be a nuisance to him, you know? Wear him out, get him tired and I would take over in the later rounds.
"Listen guys, I was fighting since I was 17 years old. I've been chasing this dream, my career's been up and down. I've gone through so much adversity, and all I've wanted was to stand in this Octagon after a win and to feel confident enough to ask Dana [White], Hunter Campbell, and Mick Maynard one question: My name is Anthony Smith and I want a title shot."
Comments
comments