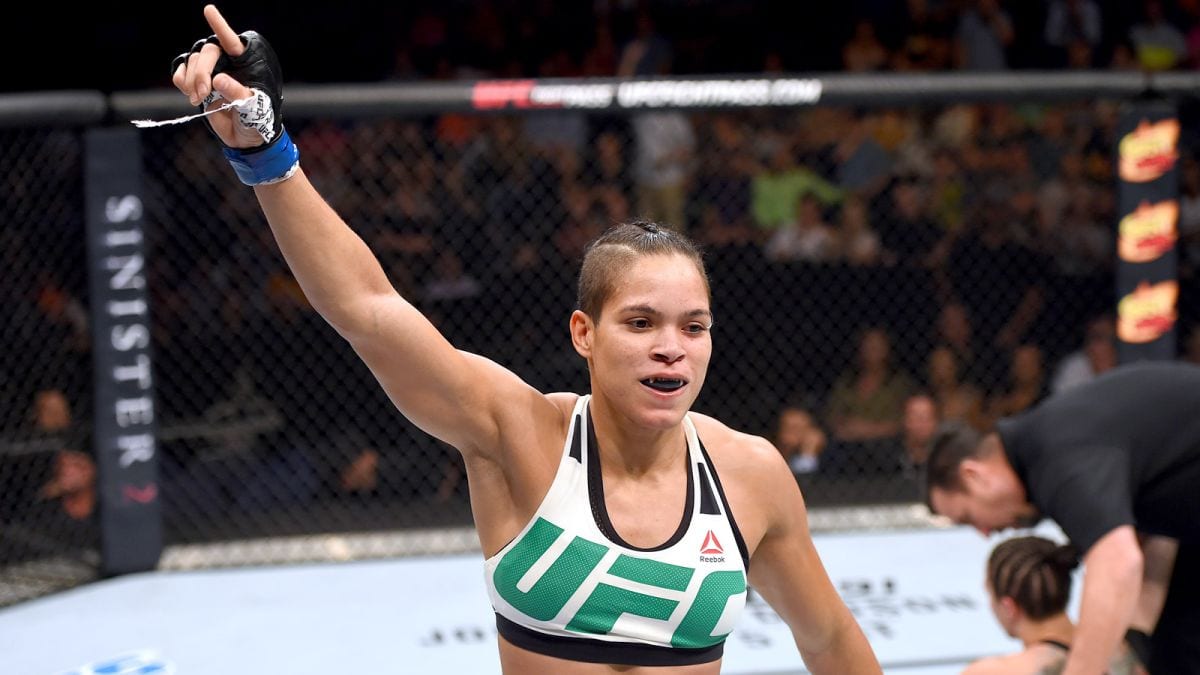 Despite recent reports, Amanda Nunes says she will not be competing at the UFC's return card on May 9.
The UFC bantamweight and featherweight champion was touted as meeting Felicia Spencer at the event to defend her 145-pound title. Despite those suggestions, however, Nunes says she won't be taking part and instead wants to wait for the current coronavirus pandemic to subside so as to be properly prepared.
"Actually, I'm not fighting May 9," Nunes said, speaking to Brian Campbell of CBS Sports". "I'm going to fight, [but] I don't know yet. I don't think this is the right time for me right now to fight. Let this coronavirus pass a little bit so I can at least have a full camp. We can maybe see around June, [but] let's see what is going to happen. But I'm not fighting [May 9]."
Currently, huge swathes of the United States remain in lockdown as the coronavirus continues on. Because of that, gyms and training partners are hard to come by, and for a world title fight, Nunes believes the situation is too hard to adjust to.
"The gym opened just for people that has fights coming up," Nunes said. "It's not many people, just me and a couple guys that are going to be on the same card as me. We all have separate training with just me and my coach, one on one.
"I keep in shape like that. I go to the gym only one time in the morning and do everything. I do a couple of things by myself and some things that I need a coach. Then I come home and I really do everything I need to keep in shape. I have a treadmill and some weights."
That's not to say that, when the time is right, she isn't happy to meet Spencer in the Octagon.
"I like this matchup a lot," Nunes said. "I like to fight girls like her — tough, want to fight all the time, she's not a running fighter. She's really going to bring that and I love it. That brings out the best in me."
The May 9 card is scheduled to be the UFC's return to action, and is set to be headlined by an interim lightweight title fight between Tony Ferguson and Justin Gaethje.
Comments
comments