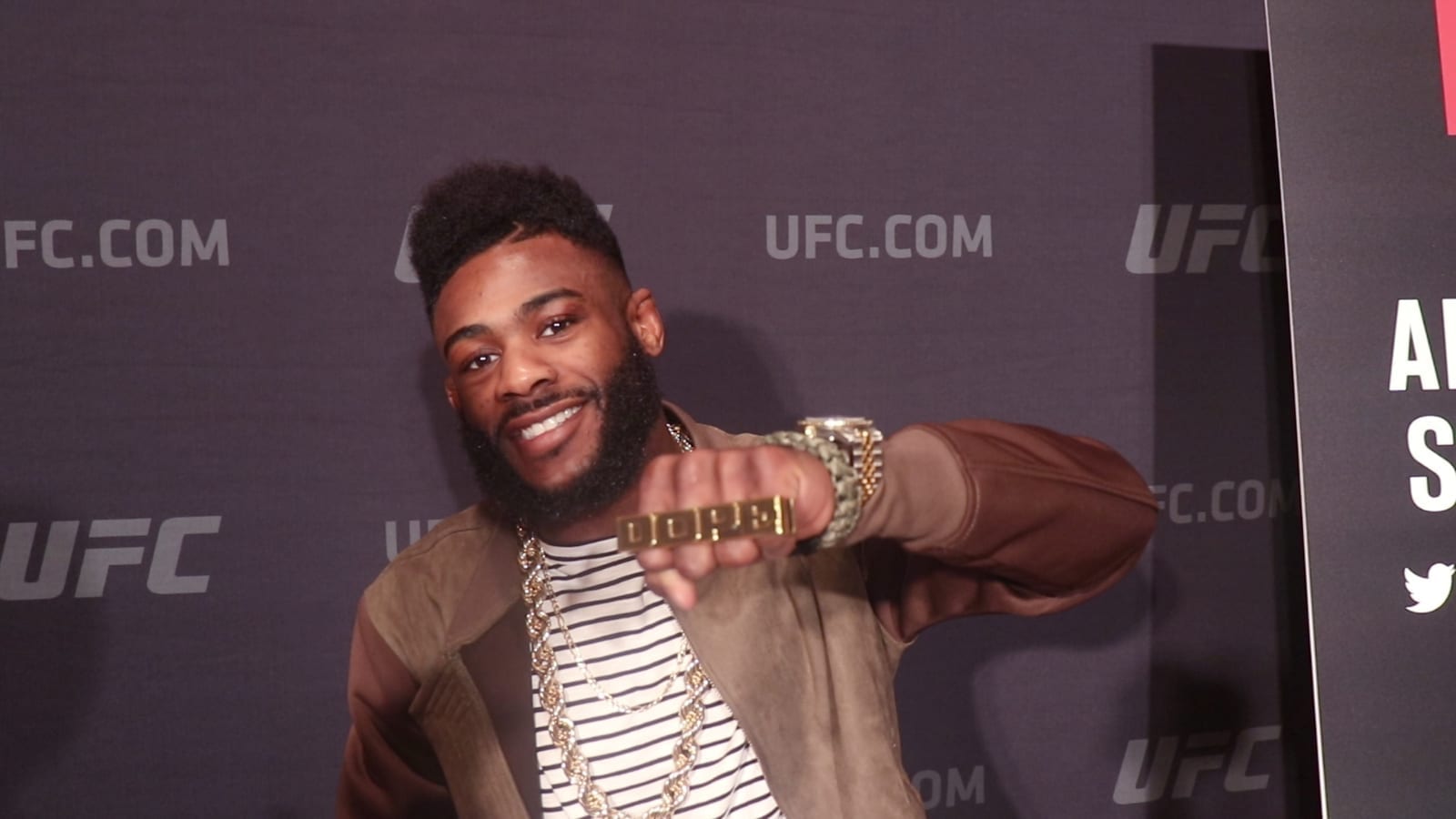 The opponent Frankie Edgar's bantamweight debut appears to be as uncertain as ever as it has been revealed that 135-pound contender Aljamain Sterling has been sidelined after electing to undergo surgery to repair a wrist injury which had been bothering the New Yorker for more than two years.
While nothing official had been announced, Sterling and Edgar were strongly linked to a bout at the UFC's upcoming event in Madison Square Garden on November 2.
"For the last two years, I've been dealing with a scapholunate ligament tear in my wrist," Sterling announced on social media. "Depending how bad you let the injury get (it) can weaken/affect your grip strength, reduces the weight you can lift, the pressure you can put on it, and over time gets extremely painful to do daily activities, like washing my back and my ass!"
MMA Fighting reports a source close to the UFC saying that the organisation had indeed been looking to pair New York's Sterling and New Jersey's Edgar at UFC 242 but, as Sterling announced on Instagram, the injury had become such that it appeared unlikely that he would be medically cleared to compete by November.
"Unfortunately, the NYSAC wouldn't approve me in time to fight at home for Nov. 2," Sterling elaborated. "Although the wrist pain got significantly worse from fighting Pedro Munhoz, I was really disappointed, but recognized that maybe this was God's plan for me. I've been searching for clarity or a sign… maybe this was it…
"Either way, I was ready to risk it all again for a dream-come-true fight against a legend in my hometown!! I risked it before, right? So why not do it again, as my homecoming to FINALLY fight at home?!"
This news leaves Edgar without a prospective opponent and given John Kavanagh's recent comments, perhaps it frees up the schedule for a date with a certain notorious Irish fighter?
Comments
comments