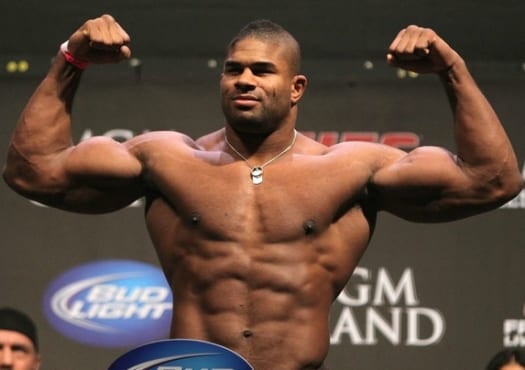 When Junior Dos Santos failed a USADA test last month and was pulled from UFC 215, heavyweight contender Francis Ngannou was left without an opponent.
While the UFC were unable to find a replacement contest, Ngannou threw out Alistair Overeem's name, and fan interest was captured. And wouldn't you know it, Overeem's happy enough to oblige.
"Francis is a very strong guy and he's doing really good," Overeem said. "I think he's on a six fight win streak in the UFC. I'm open … I don't take time off, I'm always training, my weight is on point. I'm thinking November, December. I just became a dad again for the third time so first things first, last month was family time, ever since my fight with Werdum. But yeah, I'm open. If the UFC call me and say lets do this, then I'll certainly say yes."
At the moment, Overeem is ranked just behind heavyweight champion Stipe Miocic, while Ngannou finds himself at #4. Not that Overeem cares.
"I don't really pay attention to the rankings," Overeem said. "I think he's five and I'm number one. It is what it is. I see, that as an opponent, he's a big guy, he's a strong guy. I think he's bigger than me. He's a challenge and I just see it as a motivation–somebody trying to take something away from me. It's not going to work."
Comments
comments