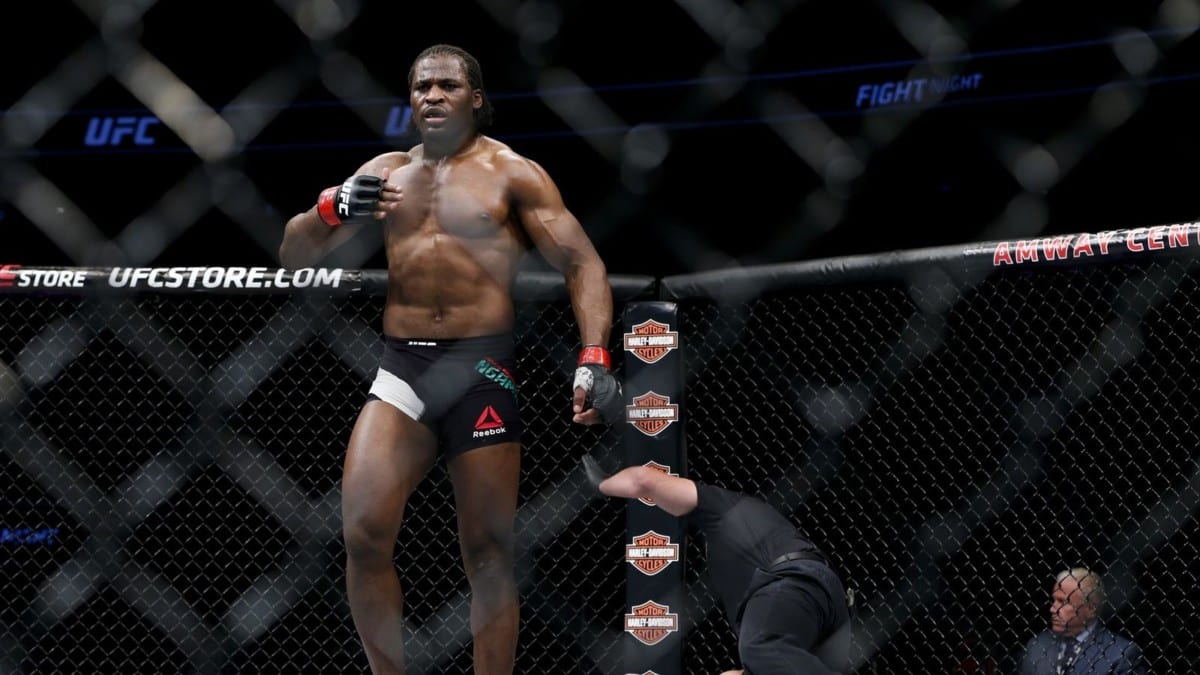 It is no secret that the UFC's heavyweight fold is in need of new blood. A glance at the official UFC rankings shows just one fighter — Stefan Struve — under the age of 30. 
Frenchman Francis Ngannou has proved a breath of fresh air among the established names at heavyweight. While at 31-years-old he's not exactly a spring chicken in fighting terms, his impact has certainly been felt since he debuted in the UFC in late 2015.
Five successive wins, including his recent first round finish of former champion Andrei Arlovski, have signposted the striker as perhaps the most talked-about new name in the UFC's heaviest division. This weekend at UFC 215, Ngannou was expected to receive his toughest test to date when he faced another former heavyweight title holder in Junior Dos Santos.
That bout, however, was canned after Dos Santos was notified of a potential USADA violation leaving Ngannou temporarily on the sidelines and in search of a new dance partner. Clearly dissatisfied with how this played out, Ngannou shifted his focus towards other fighters at the summit of the heavyweight division — and even champion Stipe Miocic.
One fighter who appears to have accepted the open challenge is Alistair Overeem. The Dutchman, currently ranked #1 at heavyweight, posted to Instagram today apparently in favour of a bout with Ngannou, writing: "I heard someone is trying to skip the line. Can't allow such a thing to happen. So @francisngannou let's go."
A battle between the two behemoth strikers is one of the more intriguing match-ups that can currently be made at heavyweight and would serve as a very serious litmus test to determine exactly where Ngannou's skills can take him at this stage of his career.
Over to you, UFC matchmakers.
Comments
comments