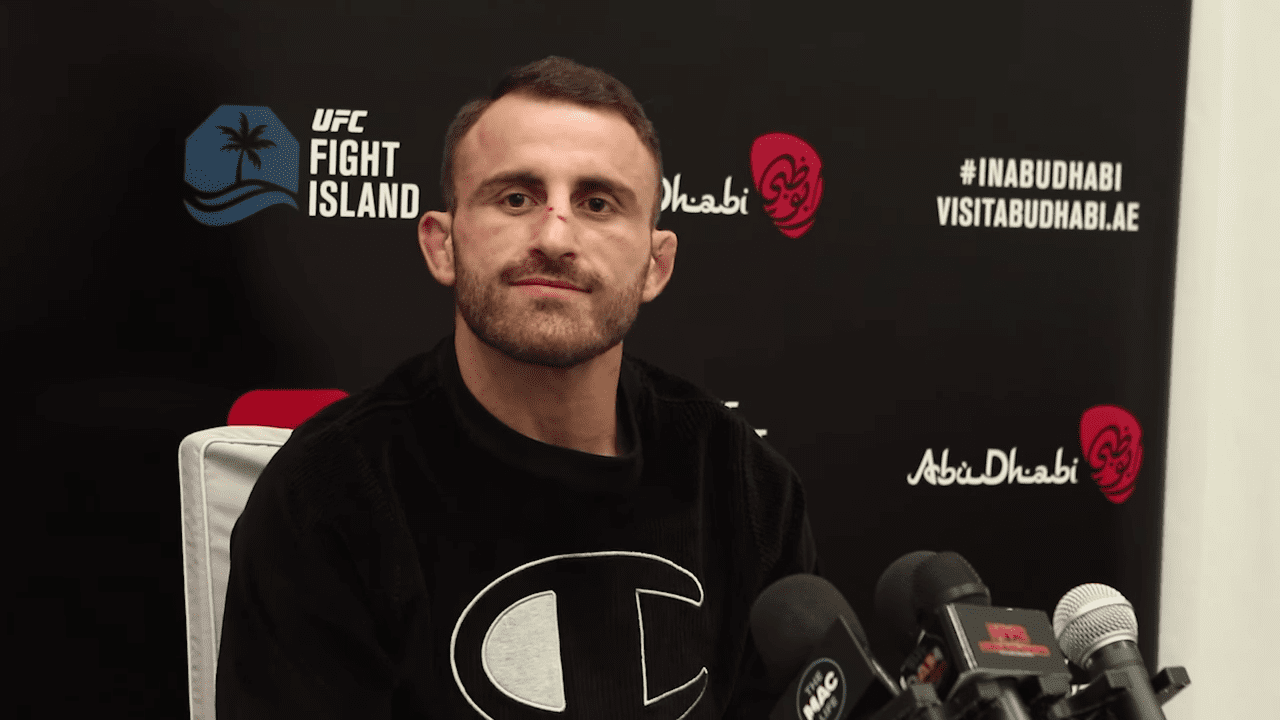 Alexander Volkanovski says he left The Ultimate Fighter with a lesser impression of Brian Ortega than he went in with.
The UFC featherweight champion and his contender were the coaches for the return of the mixed martial arts reality show, and have spent the last four or so weeks in close proximity to each other. According to Volkanovski, it gave him an insight into Ortega's personality, and had him less than impressed.
"To be honest, he doesn't say much," Volkanovski said, speaking yesterday on the Joe Rogan Experience. "I'm a bit over him, to be honest. I just think he's fake, and I don't believe his shit. He plays a nice guy, and some of the shit he says, I think it's all bullshit.
"I don't think he's that bad of a guy, maybe I'm just looking for things to hate on him for… but it's not hard to get under his skin. Even me just saying that, I guarantee you he's boiling up, so maybe that's gonna be strategy for my next fight because I know how easily he's triggered."
According to Volkanovski, he and his grappling coach Craig Jones were occasionally playing pranks on Ortega, which almost inevitably ended up with Ortega upset and angry.
"You're trying to get reads on him and things like that, but I just think he's fucking award," Volkanovski said. "He's an awkward dude… we pretended to piss on his signs and all that, we got photos of us – again just a bit of a laugh, a bit of banter, but we know how he carries on."
"We just had a photo of his [car] keys and supposedly he had the shits and he was like 'Oh I'm gonna fight Craig,' and I'm like I'm in the photo too. Why aren't you saying you'll fight me…but again, whether he was just going along with it or whatever it was, or he's just easily triggered. I don't know, but we started realizing that so we just started playing on that a fair bit and hey, knowing that he's easily triggered, that might be a route to this next fight as well."
Comments
comments