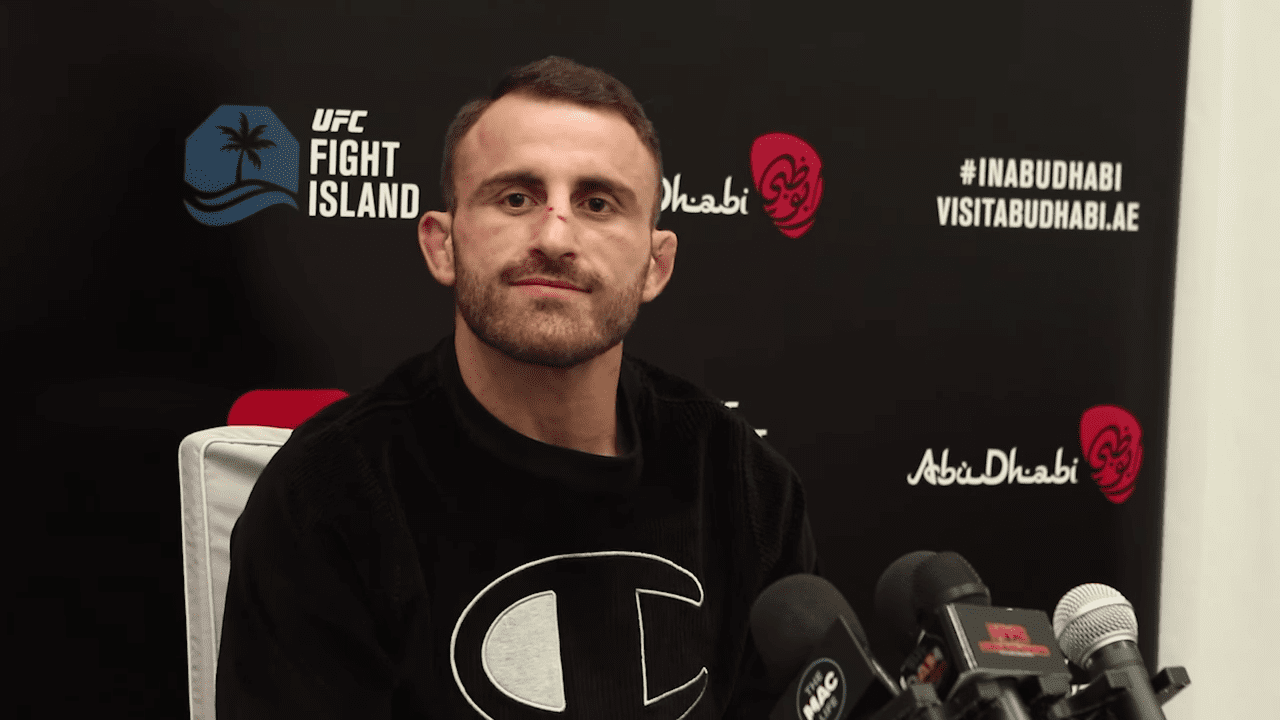 Alexander Volkanovski admits it's likely he and Max Holloway will meet in the Octagon in the future — he just thinks it's kind of weird.
The UFC featherweight champion is set to meet Brian Ortega at UFC 260 to defend his title, but as per usual when it comes to Volkanovski, his name is never far away from former champion and two-time opponent Holloway. The pair have competed twice in the Octagon, and both times Volkanovski has walked away with a controversial decision victory.
While for the champion it seems a bit bizarre to have two wins over a foe and still be expected to compete with him again, he's not naive as to how the UFC and fans view the 145-pound division, as well as his rivalry with Max.
"Look, it is a weird one, and you've got to feel for Max for being in that position," Volkanovski said, speaking to Submission Radio. But I mean, think of how many people have been in that position and never have gotten a chance again. How many people have been in that position and have never gotten that chance again? But at the same time, do I think that fight will never happen? No. I think, look, that fight is always going to be there. It's always going to be a big fight too. A lot of people still talking about it.
"So, that's definitely a fight that will always be there. And I understand that. And again, I'm not scared of nobody. But I mean, at the same time, everyone's gotta be real and understand that they've given Max every chance, giving opportunity after opportunity, spoiling him pretty, pretty good here. So, if you're gonna spoil him, give me that money, and then we could talk. You know what I mean? So, that's all it really comes down to. Look, right now I've got Ortega to worry about. That's all I'm focused on. Do I think Max will eventually happen? I think it will. But do I need to be paid? Yeah, I reckon we both should get paid good for that fight, because I think that's going to be a big fight.
"That's a fight everyone does want to see. But at the same time, let's remember, I'm 2-0 against the man, and no one get's spoiled like he does. But hey, Uncle Dana wants to spoil him with another opportunity? We'll see what happens. But again, it probably needs to happen. But I've got Ortega in front of me. That's all I'm focused on."
–
Comments
comments