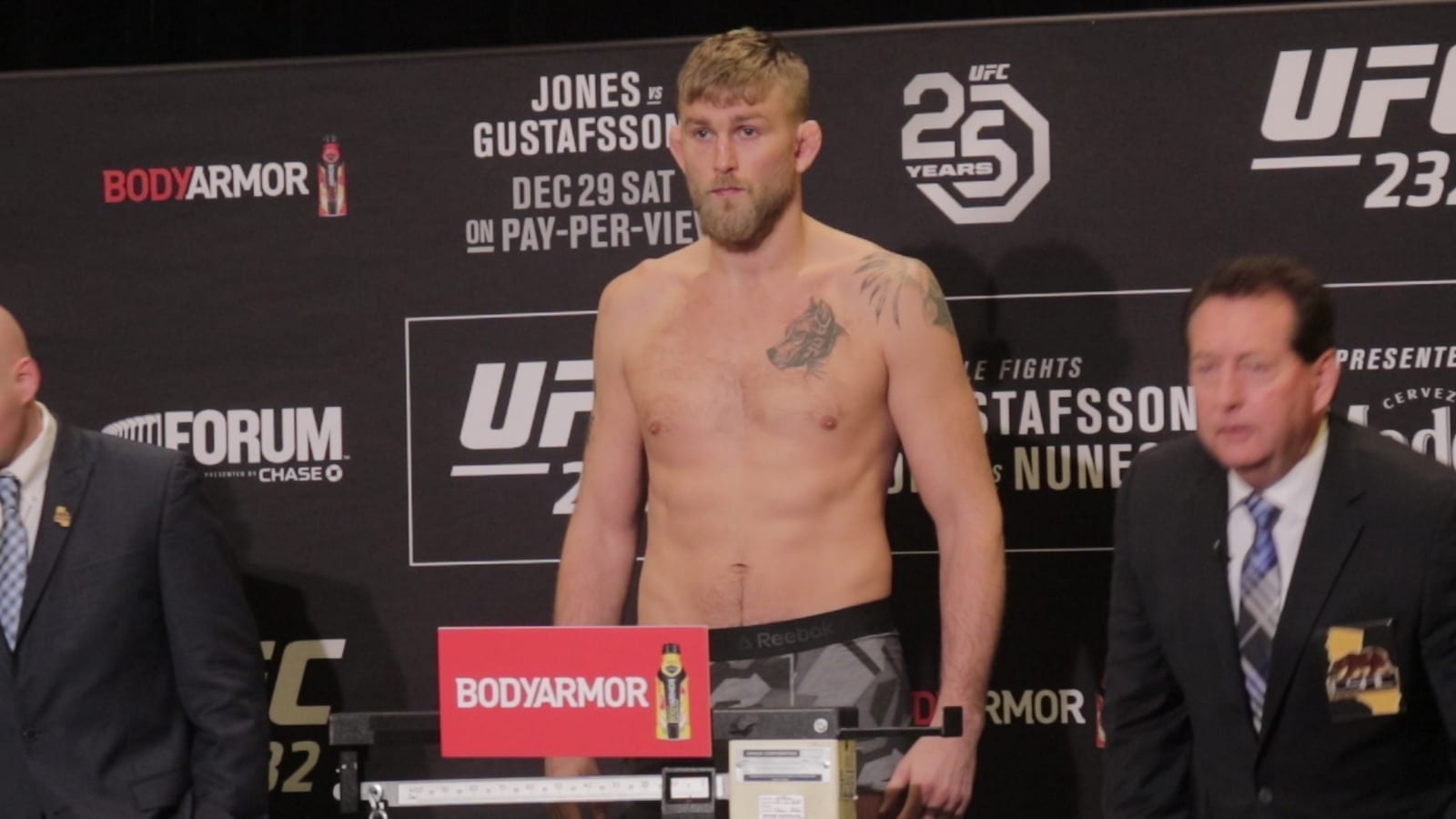 Here we go again.
As has been noted on these pages several times over, mixed martial arts retirements are often a temporary thing and now it appears we can add Sweden's Alexander Gustafsson to that ever-expanding list. 'The Mauler' announced his decision to step away from mixed martial arts following a rear-nakee choke submission loss to Anthony Smith in Stockholm in June, leaving his gloves in the cage in what was an emotional moment in front of his compatriots.
But as Gustafsson announced to MMA Viking, he began to have second thoughts just days later.
"It came quite fast," he admitted of the desire to return to action. "I was home for a couple days, and I had itching in my hands and wanted to get back and train. I just want to train and get into shape. Let's see how it goes."
View this post on Instagram
While he is not fully committing to the notion of a comeback to mixed martial arts, the 32-year-old says that he has identified the ideal opponent should he indeed commit to a comeback to the cage.
"A fight against Luke (Rockhold) would be a great way to comeback," he said. "He is a tough guy, a legend."
However, don't expect any Gustafsson comeback to happen immediately. His status with USADA in unclear at the time of writing but if he formally withdrew from screening he would be compelled to submit six months' worth of testing before being eligible to compete. There is also the small (relatively speaking) matter of his weight, which he says has ballooned up to around 250-pounds.
A heavyweight return, perhaps? A rematch with Anthony Johnson? The possibilities extend for the popular Swede.
Comments
comments