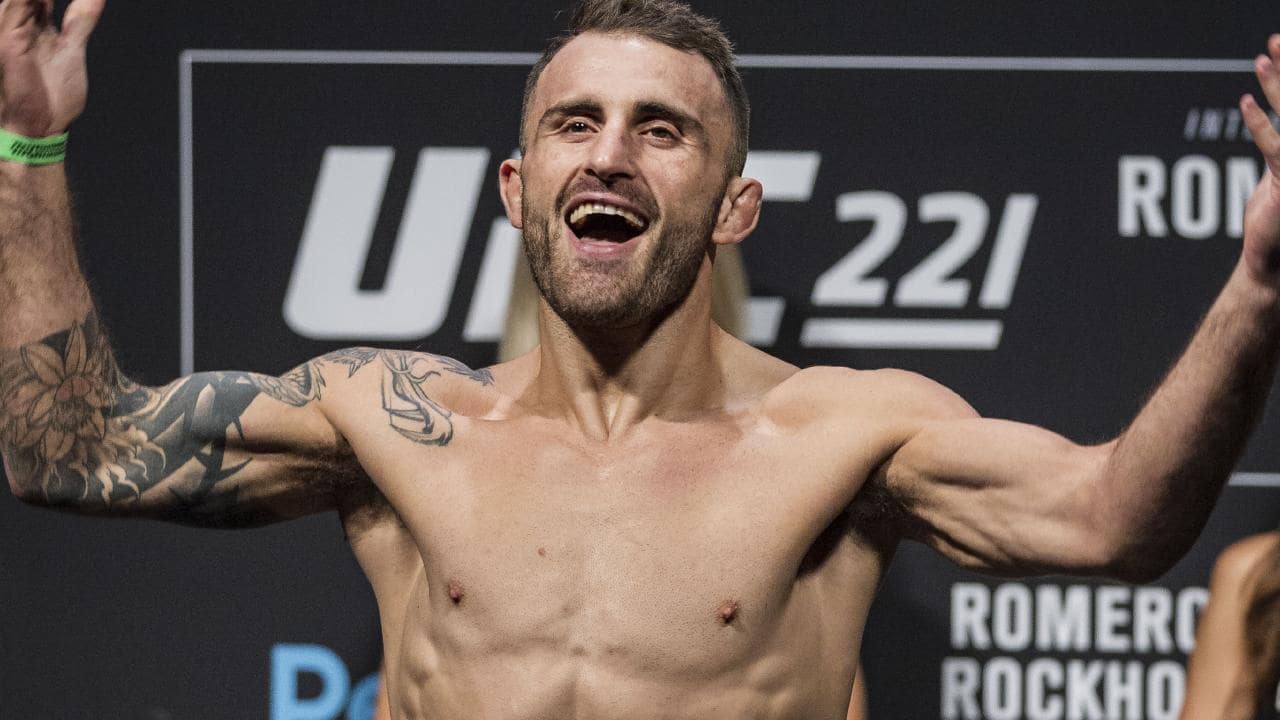 For a moment it had seemed as if Alex Volkanovski was almost certainly getting the next shot at UFC featherweight champion Max Holloway.
He'd beaten Jose Aldo in the former champion's native Brazil with a stunning performance that completely nullified any of the Brazilian's attacks, and that itself came off the back of a great war with Chad Mendes. Then, as Volkanovski found himself hospitalised immediately after the fight, it was revealed the UFC had chosen Frankie Edgar, not Volkanovski to meet Holloway at UFC 240 on July 27.
Initially, Volkanovski was furious with the promotion for their decision, but after he'd calmed down he realised there was still a chance of meeting his goal and fighting for gold by the end of the year. Especially, as he said speaking with Submission Radio, if his current plan pays off.
"I'm gonna be ringside," Volkanovski said. "Like I told ya, I'm going to Canada, I'm gonna be fight fit. The UFC know this. They know if there's an injury, I'm there, I'm ready. I'm gonna be on weight. I will take that fight. I'm not gonna let these opportunities pass up just in case I do get robbed of another opportunity. So, I'll be there. They're aware of it, they're happy that I'm keen to do that. And you know, again, it's fell through twice before this title fight, who is to say it won't happen again? I wish them well, hopefully it doesn't happen, but I'm there if it does."
Holloway vs. Edgar marks the first time we've seen the 145-pound champion since his loss at lightweight to Dustin Poirier earlier this year. While many had assumed Holloway would be a threat at lightweight, most noted the size difference between himself and Poirier once the two were in the cage.
According to Volkanovski, Holloway's return to featherweight will be short lived.
"Mate, I think he will eventually move up. He's probably got his heart set on featherweight right now — again, you know I'm not one to talk shit — but I'll fight him and I'll make his decision for him, and then he'll go back up to lightweight," Volkanovski said. "And again, I plan on taking that title in 2019. So once he feels that, why suffer at 145 when I'm the champ? We will see. We'll see what happens. But again, he's probably got his heart set on featherweight, but that will change soon."
Comments
comments