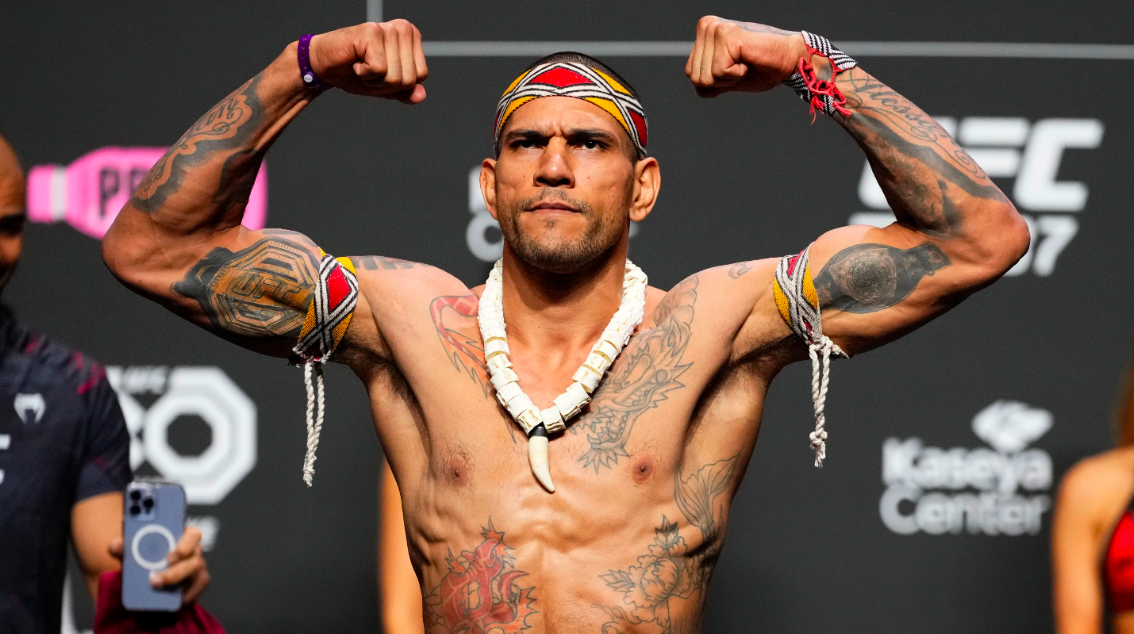 Ahead of debut in the UFC's light heavyweight fold next month, Alex Pereira is taking some cues from a man he knocked out in half a round. 
The Brazilian former middleweight champion is due to fight another former UFC champ, Jan Blachowicz, at UFC 291 in late July but before that, he told MMA Fighting on a recent episode the MMA Hour that he intends to spend some time training with a former foe.
"I'm actually giving you breaking news right now," Pereira said through his translator. "Sean Strickland's coming to Connecticut next week for one week to train with me for his next fight. I'm going to learn English with Sean Strickland."
A little under a year ago, Pereira scored a stunning first-round knockout against Strickland in what was the Brazilian fighter's third bout with the UFC, and the last before he claimed the promotion's 185-pound championship with a late finish of longtime rival Israel Adesanya last November. But while some might hold a grudge in Strickland's position, Pereira says that their relationship is one based upon respect.
"He's a bit crazy, but he's a nice guy," Pereira said. "He talks against people, but he always treats me with respect."
Strickland faces a UFC main event fight with Abusupiyan Magomedov in early July, with a win potentially moving him closer to a fight with Adesanya, who reclaimed the middleweight title from Pereira in April.
As for Pereira, he says that he is moving on from his four-fight rivalry with Adesanya which saw them compete twice in kickboxing and mixed martial arts.
"I move on from here," Pereira said. "I can't keep holding grudges on that because, otherwise it would not benefit me on my next fight. So I gotta let it go. I thought, re-thought about everything that happened to study everything, and the fact that I beat him three times made me feel a little better about it. So let's just move on to the next one."
Comments
comments