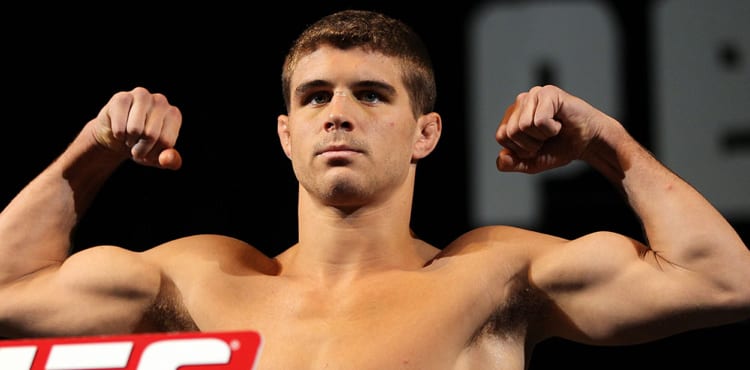 When it was reported last week that Al Iaquinta had informed the UFC he would be withdrawing from his upcoming UFC Nebraska main event bout against Justin Gaethje, it seemed as if the lightweight was once again back at odds with the promotion.
The issue resolved itself fairly quickly, with James Vick being drafted in to face Gaethje while his own opponent Paul Felder moves on to face Mike Perry this weekend, Iaquinta's reasons for his decision was still unknown until earlier today. But while plenty leapt to the conclusion that Iaquinta was having problems with his UFC bosses again, the man himself revealed in an interview on the Ariel Helwani MMA Show, that wasn't the case. Instead, it's all down to an issue far more frequently seen amongst fighters — injury.
"Some injuries that I had, even leading up to the Khabib fight, they're just not going away," Iaquinta said. "I just need a little more time to get right, you know what I mean? I kind of got rushed into the whole thing. I thought I was going to be fighting in November, December, after the fight [with Khabib]. So I was just chilling out, working, doing some rehab stuff. Then I got the call to fight Gaethje — that was one thing, I definitely didn't call him out, I think [Gaethje's manager] was quoted somewhere saying I asked for the fight, I didn't ask for any fight. I was more than happy to just chill, train and then maybe fight in November, December. I figured that would be a good idea, and then out of nowhere they called me to fight this fight, and I thought, 'You know what? It's a great fight. It just gotta make sense'. I was getting these PRP injections, trying to rush it and then it got to the point where it's not really worth rushing it."
While his reasoning might be less controversial than fans thought, after prolonged negotiations (and public disagreements with UFC president Dana White) Iaquinta does believe there was a certain amount of skepticism coming from his bosses when he informed them of his decision.
"I think they don't believe me that I'm injured, I think they just think I'm doing whatever, but it is what it is. Their reaction is what it is," he said. "Because I was asking for more money the whole time. … look, it's all good. It worked out great, it worked out good for everybody. It worked out good for me — obviously I would rather be healthy and fighting and headlining a card — but it works out better for me. Take a step back, get healthy, do my physical therapy like I wanted to do before I got the call.
"I wish they would have given me more time. There's just not enough time."
Comments
comments