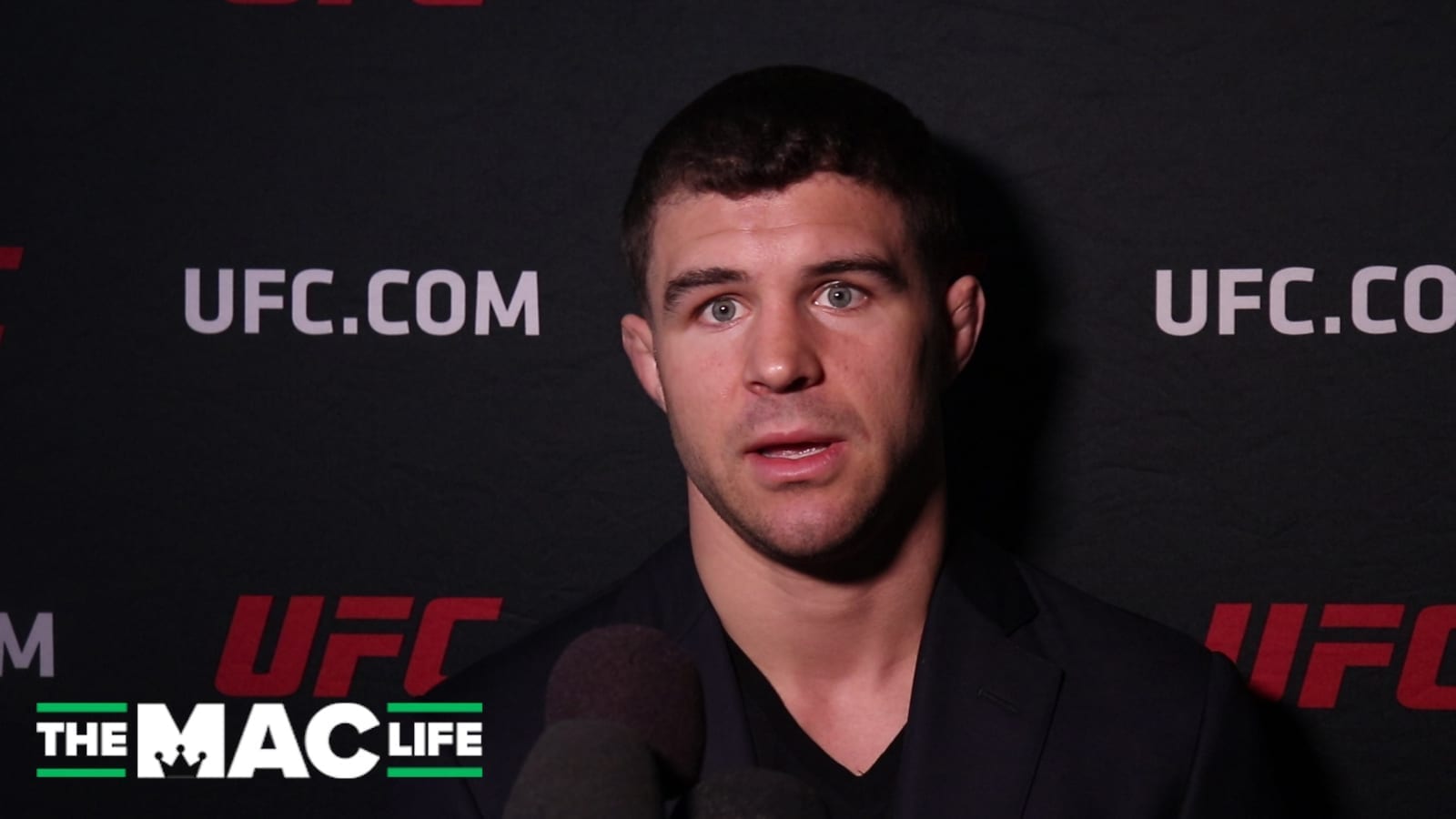 Al Iaquinta believes the UFC lightweight title scene is nearly back to normal, and thinks a decisive win over Donald Cerrone this Saturday in Ottawa could put him firmly in the picture.
At the moment, it appears 155-pound champion Khabib Nurmagomedov will fight Dustin Poirier later this year, but in a division with names like Conor McGregor, Tony Ferguson, Max Holloway, Justin Gaethje and Edson Barboza, Iaquinta knows it's on him to pierce the level above.
"The division was kinda in crazy limbo for a while," Iaquinta said at the UFC Ottawa media day. "I think it's still up the air a little, but a good performance over a guy like 'Cowboy' is what I need right now and what will put me right up there with everybody.
"We'll see what happens," Iaquinta continued. "We'll see how the fight goes. Like you said, the division's crazy, so anything can happen. I'm just worrying about Saturday night. After Saturday night, if it goes as it should, if I do what I know what I can do, it'll all work itself out."
At the moment, with McGregor and Ferguson not currently scheduled, it would seem Gaethje's one round win over Barboza two months ago in Philadelphia is the most obvious claim to title contention. While a fight between him and the winner of this Saturday's bout could be a phenomenal eliminator, Gaethje has long maintained Iaquinta would never accept the fight.
"I'm definitely not scared of anybody," Iaquinta said. "I'm more scared of not fighting for my worth, like some of these guys are doing, I'm scared of not managing myself the right way, but definitely not scared of fighting anybody."
And while that seemed like a democratic answer from the man called 'Ragin', he interrupted another question to re-affirm that if Gaethje wants it, he can get it.
"And he poked Barboza in the eye, no one ever said anything about that," Iaquinta said. "He poked him right in the eye, he thinks — put a technical battle [on] — he better come crazy. This technical stuff, he'll be just technical enough to get his ass kicked for sure."
Comments
comments