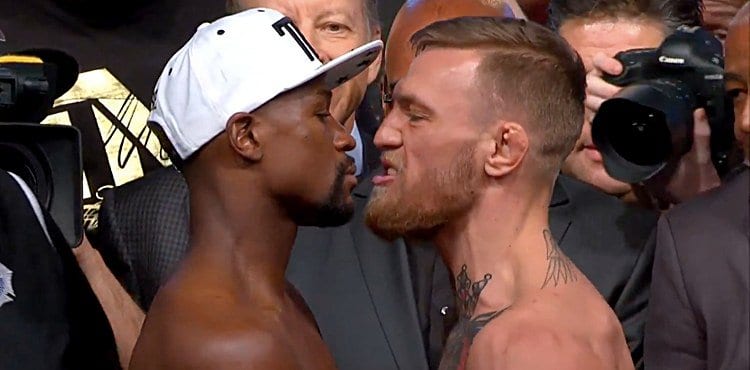 Today, Conor McGregor and Floyd Mayweather came face to face for the final time before they meet and exchange blows in the boxing ring tomorrow night.
Both hit the scales under the required 154-pound limit (McGregor at 153, Mayweather at 149) and posed for the crowd. But while McGregor was his usual animated self, Mayweather appeared far more docile, refusing to engage with McGregor as the Irishman launched insult after insult at him.
#Mayweather vs. #McGregor is official. The final face-off before tomorrow night's fight: pic.twitter.com/9X4bTX1Rle

— Josh Sánchez (@jnsanchez) August 25, 2017
In fact, McGregor was unforgiving when it came to Mayweather's preparation, claiming the boxer was the worst he'd ever looked.
"He looks like dog shit," McGregor said. "You know that, he looks blown out. Full of water. He's not gonna keep my pace. Trust me on that. That's the worst shape I've ever seen him.
"I'll stomp my foot right in the center of that ring, I won't go nowhere other than the centre of that ring," McGregor continued. "So let's go, let's see who can take it. He's over there twiddling his thumbs, twitching away, I see a man afraid. That's it, we'll see you tomorrow."
Comments
comments