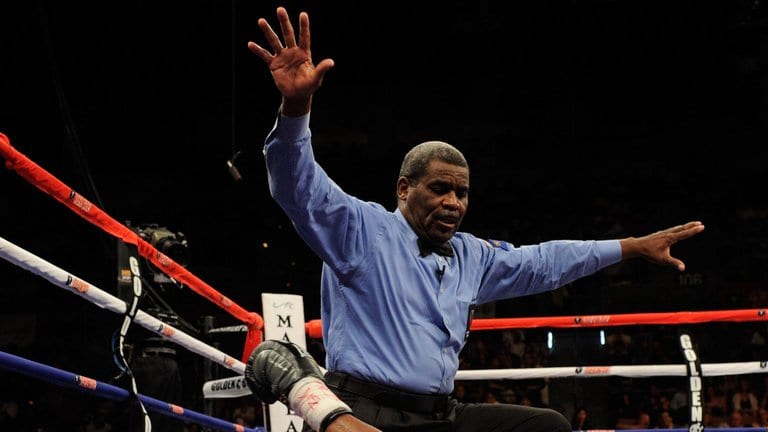 As the Conor McGregor vs. Floyd Mayweather tickets go for thousands of dollars a pop, there is one man who gets the best seat in the house, and paid for the privilege — referee Robert Byrd.
Byrd was designated referee of the McGregor/Mayweather bout yesterday morning by the Nevada State Athletic Commission. Citing his years of service, the commission commended Byrd's ability to keep both fighters in the ring safe while allowing for action to continue.
But while Byrd might be a well known figure in boxing circles, mixed martial arts fans might not know much about the man breaking the clinches on August 26.
Byrd, 74, has been licensed to referee and judge boxing bouts for years (although was first licensed in Nevada back in 2002. His wife, Adalaide Byrd, is also a judge, and has worked various UFC events in the past.
Byrd has refereed a number of world title boxing bouts, including Mayweather's decision win against Robert Guerrero in 2013, Sergey Kovalev vs. Andrew Ward in 2016, as well as Canelo Alverez' win over Miguel Cotto in 2015.
Byrd is well respected amongst boxing fans, and is known for allowing the fighters to work out of the majority of contentious positions themselves — good news for McGregor, who pundits suspect of looking to use the close range positions as a chance to use his size and strength advantage over the smaller Mayweather.
Comments
comments