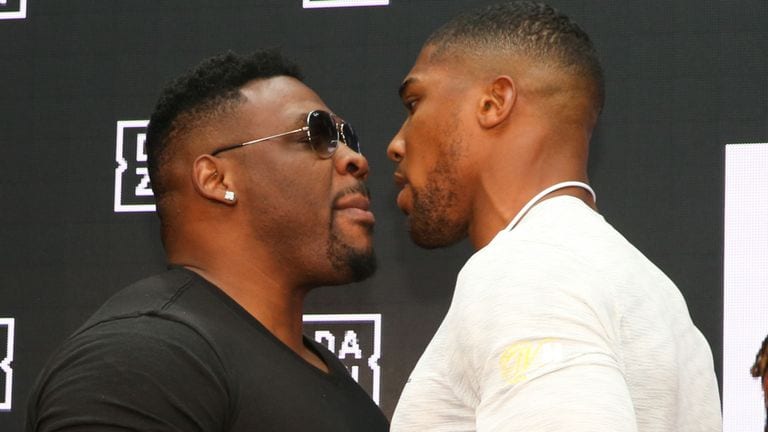 Mark that as a third failed test in as many days for Jarrell "Big Baby" Miller.
Earlier this week Miller, who was set to face Anthony Joshua on June 1, failed a drugs test for the potent performance enhancer Endurabol. Then, earlier today, it emerged that the boxing heavyweight contender had actually failed a second, separate test for human growth hormone. Now, to compound the misery and embarrassment for Miller, who has been denied a fight license by the New York Athletic Commission, it appears it's actually three performance enhancers he's used ahead of his fight with Joshua.
This third failure, as reported by ESPN, was for the notorious cardiovascular improvement drug EPO. According to Joshua's promoter Eddie Hearn, he and his team are seeking a replacement for the June 1 card.
"To be honest I can't believe it. You always want to give an athlete the benefit of the doubt, but this leaves no doubt," Hearn said, speaking to ESPN. "It worries me that fighters feel the only way they can beat AJ is by taking banned substances. One thing we know is Miller is out. AJ's new opponent for June 1 will be announced next week. Clean fighters only need apply."
After originally denying usage of banned substances following his first failure on Wednesday, Miller has sent out a video statement where he admits wrongdoing and pledges to own his own mistakes.
"A lot can be said right now," Miller said. "I'm gonna get straight to the point. I messed up. I made a bad call. There's a lot of ways to handle situations, I handled it wrongly. I'm paying the price for it. I missed a big opportunity and I'm hurting right now. … I'm gonna own up to it. I'm gonna deal with it, I'm gonna correct it, and I'm going to come back better and I'm humbled by the experience."
The three failed tests ahead of his fight with Joshua means Miller has failed four drug tests for performance enhancers during his combat sports career.
Comments
comments