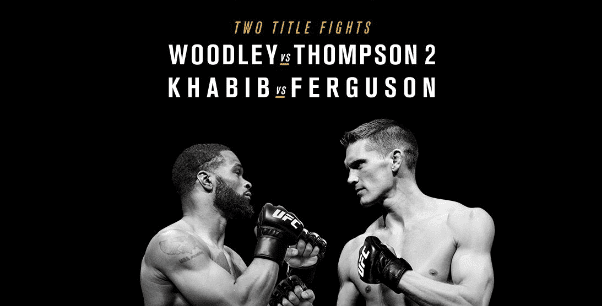 Welcome to the "In Case You Missed It" weekly round-up. Here, every Monday, we'll be taking a look at the top stories of mixed martial arts that emerged in the last week.
Over the last seven days, we've had (as usual) plenty to discuss in the world of MMA. Boxing legend Roy Jones Jr. and Anderson Silva have pushed to be a part of any possible Conor McGregor vs. Floyd Mayweather card, UFC 209 is starting to rack up steam in promotion and James Gallagher continued his rise at Bellator 173.  Let's take a look in case you missed it.
Roy Jones Jr. and Anderson Silva want on a McGregor/Mayweather card
Before there was ever talk of Conor McGregor and Floyd Mayweather crossing the worlds of mixed martial arts and boxing over, Roy Jones Jr. and Anderson Silva had made the case for it to happen.
The two had pushed for Silva to be allowed to take a bout with Jones Jr. under the UFC banner, and at one point the idea was starting to be publicly considered by UFC president Dana White… until Silva lost to Chris Weidman.
Now though, with a boxing/MMA crossover back in the public eye (and bigger than ever before), Jones and Silva are ready to try their luck again. Both stars took to social media over the course of last week, making the case that should a Silva vs. Jones Jr. boxing bout be made as the co-main event to a McGregor/Mayweather show, then the pay-per-view would likely be the biggest of all time.
"Roy Jones vs Anderson Silva and Mayweather vs McGregor double headline card UFC invasion. Would be biggest event of all time period," Jones Jr. tweeted.
Strong case.
UFC 209 promotion ramps up
UFC 209 is just around the corner.
A pay-per-view offering fans plenty to digest from top to bottom, the UFC have begun their promotion, and this week we've seen a media call and various advertisements beginning to be aired.
But while 209 is headlined with a rematch of one of the best fights of last year, it's the co-main event that has people talking as we head into fight week. During the UFC 209 media call, lightweights Tony Ferguson and Khabib Nurmagomedov fired verbal shot after shot at each other, with the threats increasing at every turn.
"There's nobody running away from this fight," Ferguson said to his opponent. "There's nobody running away from you, how dare you. You're a punk. You're a bully, you're a fucking bully just like everybody else at AKA. All you guys do is talk shit … you and your fans talk too much. I'm going to kick your ass, Khabib."
 "I don't give a shit about money," Nurmagomedov said back. "I want to break your face, and I want to break your heart. I bring you [to this fight]. I bring you. … I can take other, easy fight, I said 'please I need tough fight', but you never ask about a fight with me. You never asked, you tried to run away. 'Please give me money', you know why you ask for money because you know this is your last fight. This is your last fight in the UFC. I'm going to break your face, I'm going to break your career."
Rest assured, as fight week continues, the hype can only build.
James Gallagher wins at Bellator 173
At Bellator 173 James Gallagher cemented his position as a local hero, as a packed crowd in Belfast went bananas for his dominant first round victory over Kirill Medvedovsky.
After the fight, Gallagher showed he only has his mind on one thing, taking the opportunity to grab the microphone and call out Bellator champion AJ McKee.
"AJ McKee, you're a fucking pussy and you're next", Gallagher said post-fight. "London, 19th of May, I'm going to strangle you. You come here bitching out on your teammate. Come here and I'll fucking show you who's real. I'm real and you're getting done."
Chael Sonnen states that Tito Ortiz tapped in their fight
Chael Sonnen has never been afraid of spinning a yarn if it gets attention.
Perhaps that's why his most recent statement, suggesting that Tito Ortiz actually submitted in their bout at Bellator 172 without the referee noticing, hasn't been met with as much shock and surprise as you'd expect.
According to Sonnen, the bout — one already controversial — supposedly started to tip in Ortiz' favour after Sonnen heard his opponent verbally tap twice when caught in a guillotine choke.
"I saw all the conspiracy theories, I saw all the videos going around showing Tito tapping out and I let the hold go," Sonnen said on his podcast You're Welcome. "What people don't know is I didn't let the hold go just because he tapped. He yelled 'tap, tap' twice. He yelled it twice. John [McCarthy] never called it so he kept fighting, so I had to keep fighting.
"He then quits the sport and acts like he's done something. … [Tito] tapped one minute and five seconds before he quit the sport, allegedly."
Perhaps unsurprisingly, Ortiz himself was unimpressed by the suggestions, and took to Twitter to label Sonnen a liar.
It's lies and everyone are being fooled! Waste of your time. https://t.co/lpuaIdPqxQ

— Tito Ortiz (@titoortiz) February 26, 2017
While this might be the last we've heard of the contest, it does pretty much go ahead and cement it as yet another one of Bellator's …erm, odd main events.
—
Comments
comments