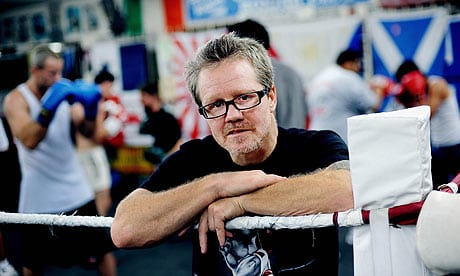 When it comes to respected names in boxing, not many get much more praise than Freddie Roach.
The legendary coach of Manny Pacquiao has been around the sport for decades, and is known as one of the sharpest minds in the sport. So when he believes he can see something happening in the near future, it's fair to say he might have a decent idea of what he's talking about.
For example, Conor McGregor vs. Floyd Mayweather.
While many remain skeptical of the contest with negotiations being pointed to as a potential roadblock, Roach feels different. In fact, after receiving a visit from the boxing icon a few months ago as a heads up to accept any offer to coach McGregor, Roach believes it's all coming closer and closer to reality.
"It looks like it's going to happen," Roach said, speaking on The MMA Hour. "Everything's pointing in the right direction.
"[Floyd came by] about two and a half, three months ago. He came by my gym twice for some reason, I don't know why he came by my gym, but he was very nice. We had a good conversation, but he told me that he was retired and he wasn't going to fight again. But [then] he said if that Conor McGregor comes to the table, that one I will fight."
With Mayweather unwilling to make the leap into MMA, it's certain that if the two meet it will be in a boxing ring. While that would give the edge to the American, Roach — unlike other boxing pundits — refuses to rule out the chance of a McGregor victory.
"Well, he is a pretty good striker," Roach said. "Floyd's a great boxer, he's really good at [hitting] and not getting hit and so forth. I think it will take a long time for Conor to get ready for a boxing match, a pure boxing match, but you know, one punch can change anything, so I'm not going to count him out completely.
"I think Mayweather is the favourite yes, but I'm never going to count [McGregor] out. He throws, he throws hard and he's not afraid to throw. I like that about him."
—
Comments
comments