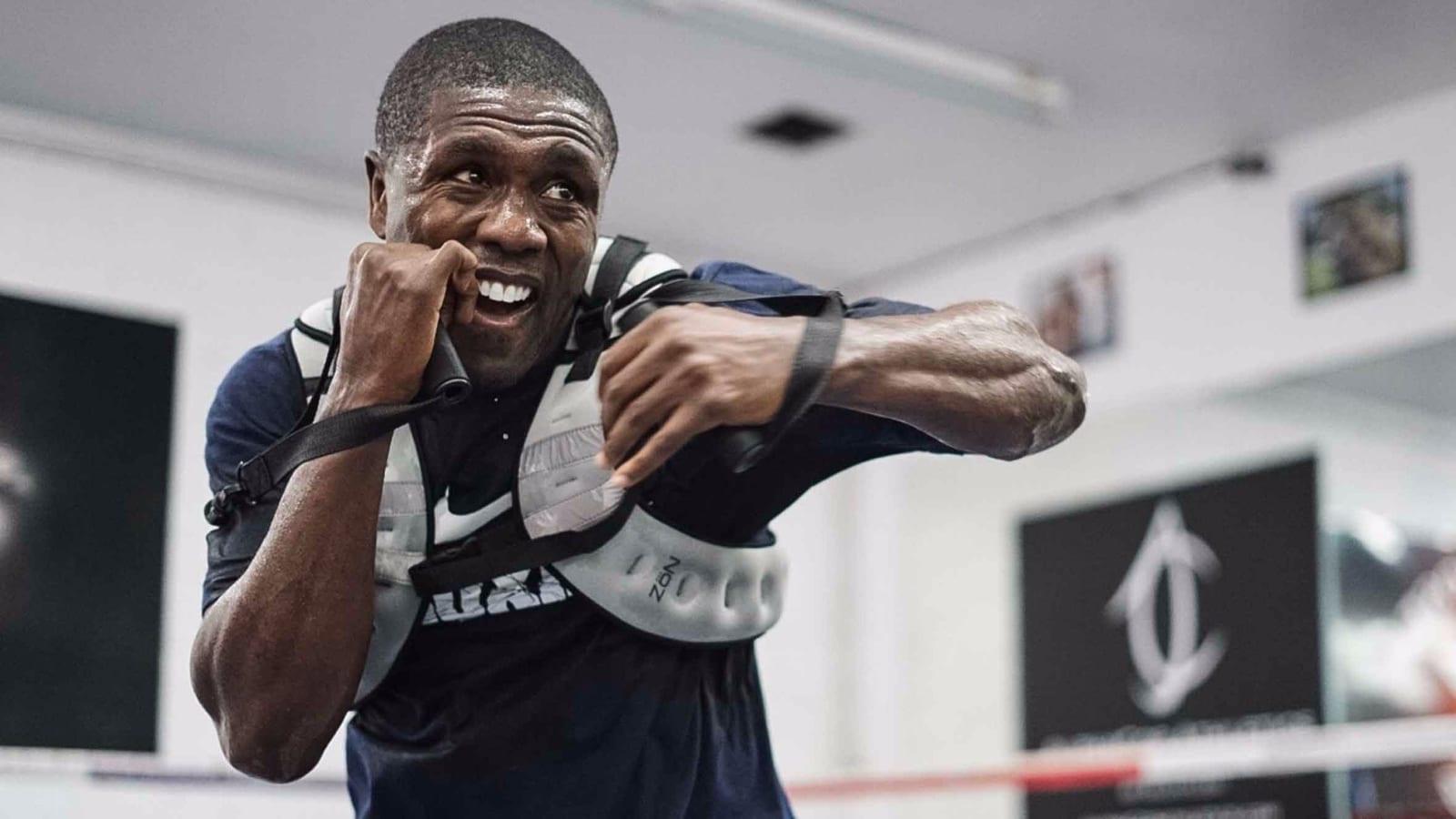 Andre Berto knows exactly what it is like to step into the ring with Floyd Mayweather.
In September 2015, the Haitian-American former Olympian lost a unanimous decision to Mayweather in what was — until later this month — the last bout on Mayweather's professional boxing record.
Berto has a familial link to mixed martial arts as both his brother and his father have competed professionally in the sport and, somewhat breaking ranks from some of the other members of the boxing community, the fighter they call 'The Beast' says that Conor McGregor has a good chance of stopping Floyd Mayweather when they step into the ring together on Aug. 26th in Las Vegas.
In an interview with Ariel Helwani on The MMA Hour, Berto said that the Dubliner has enough tools in his arsenal to crack the previously unsolvable riddle of Floyd Mayweather.
"I see Conor coming in there really showing that bravado, showing that cockiness and showing that he's really there to fight," Berto said to Ariel Helwani.
"And somewhat trying to steal the stage from Floyd just with his antics and get Floyd into a mind-game situation, have him pulling some type of mistakes and then catch [Mayweather] with a big shot. And [McGregor] could stop him."
The word coming out of the McGregor camp in Las Vegas is that their fighter is improving at an incredible rate. Speaking recently to ESPN, striking coach Owen Roddy said: "Conor is killing it in sparring. He's not getting touched, you know what I mean? He can do as many rounds as we want because he's doing so well.
"I've said this before, talking about MMA, that every fight, the 'New Conor' would smash the 'Old Conor.' Well, that's happening every week this camp. Knowing what he's doing, and how much he'll improve in the next four weeks, I'm excited for people to see it."
Comments
comments