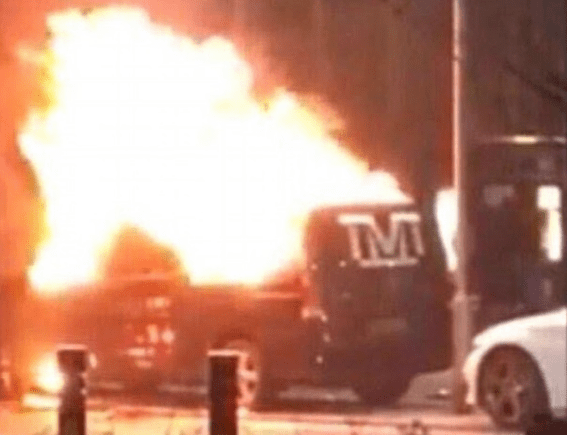 Floyd Mayweather didn't get the reaction he expected during his recent trip to the United Kingdom, after one of his vans was set alight.
The boxer has been overseas on a speaking tour (titled: the "Undefeated Tour") and was holding an event at the Birmingham International Convention Centre last night, when the vehicle was vandalised on the street outside. TMZ has reported that the windows of the van were broken, before molotov cocktails were thrown inside.
No one was injured in the incident.
It marks a rough week for Mayweather. Just a few days ago, while celebrating his 40th birthday in Los Angeles, the American's Las Vegas home was burgled, with goods holding an estimated value of $150,000 being taken.
Despite the drama, his tour is set to continue and he's scheduled to talk at London's o2 arena next.
Comments
comments