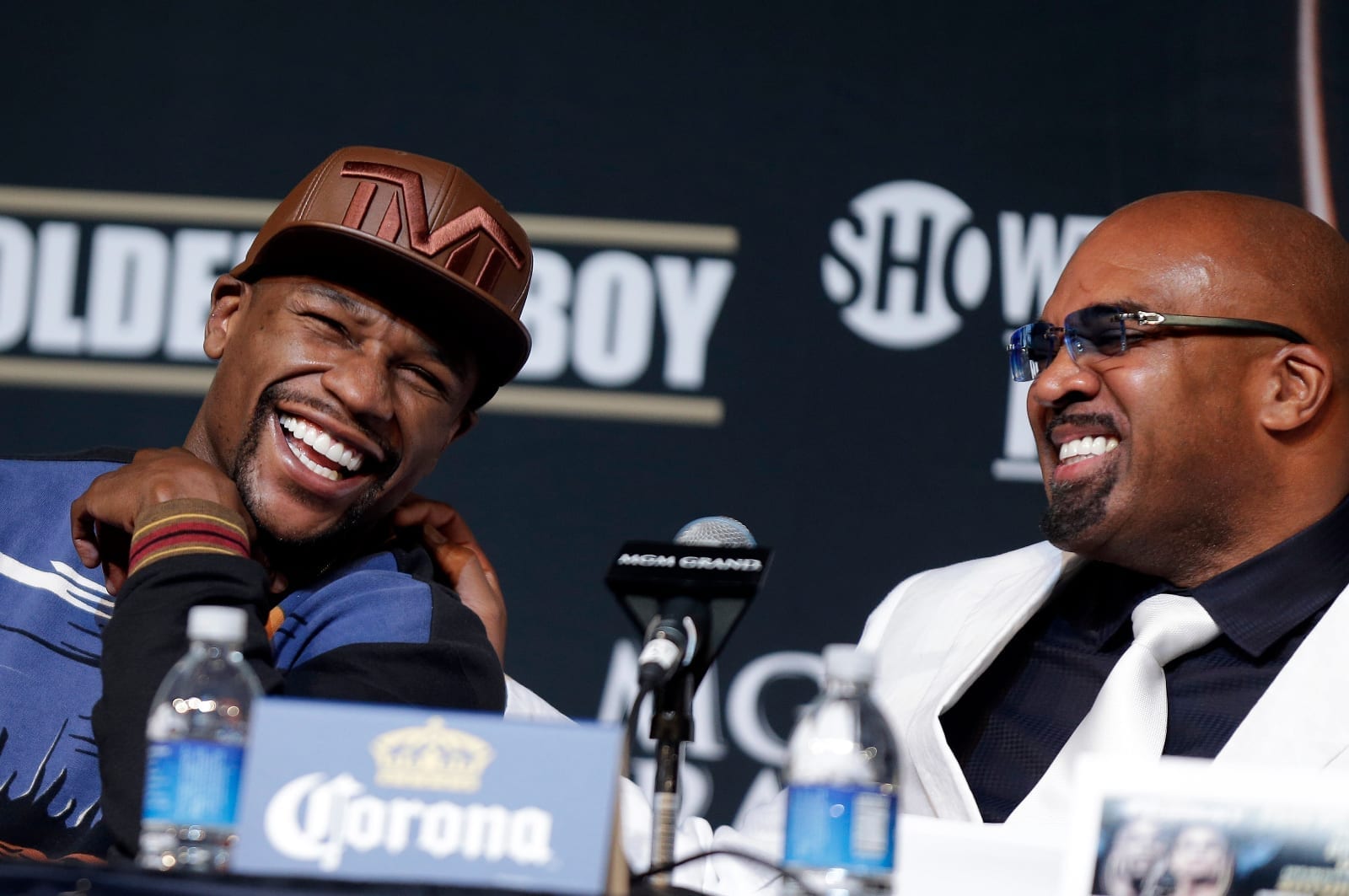 Floyd Mayweather remains unimpressed with Khabib Nurmagomedov and his involvement in the post-UFC 229 brawl.
The undefeated boxer and the Russian have been linked over the course of the past week after Nurmagomedov posted a challenge to Mayweather over social media. While much of the talk can be linked to the usual big fighter bluster, Mayweather is taking the opportunity to voice his disapproval of Nurmagomedov's actions after the Conor McGregor fight at UFC 229.
"I see on IG and on social media, he put, I think, he'll fight, but he don't want to fight in Vegas," Mayweather said, speaking with TMZ. "Of course we know, Vegas is the fighting capital, and after the fight, you have to conduct yourself like a true professional, not just in the ring, but outside of the ring also. You must conduct yourself like a professional, and it was a big melee. I haven't had a chance to see it, but from what I heard it was a crazy melee."
And as for a potential Mayweather vs. Nurmagomedov contest? Well, as usual with Mayweather, it's simply a case of show him the money.
"I'm Floyd Mayweather, I'm the A-side," Mayweather said. "You called me out, you come into my world. I don't know no other fighter that has done the numbers that I've done, I don't know know other fighters who have made the money I made. So he called me out, come into my world, make it happen. When I face Khabib, of course, I make a nine-figure payday."
–
Comments
comments