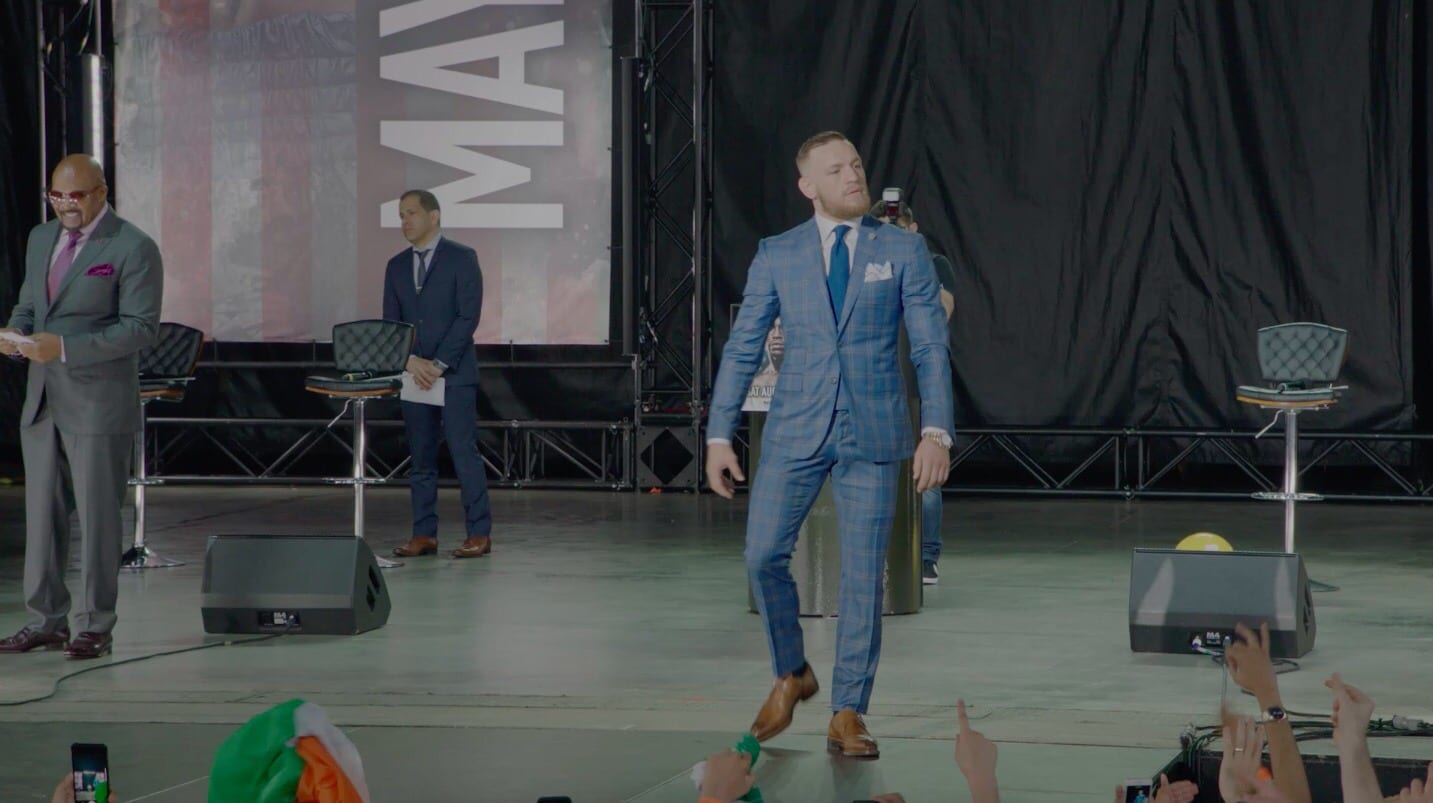 Yesterday in Toronto, Canada, Conor McGregor and Floyd Mayweather put on one of the most entertaining press conferences in, well, ever.
The two men went two to two with McGregor unleashing one of the most memorable opening statements ever found in sports. After targeting Mayweather's dress, age and reading ability, McGregor then opened fire on Showtime Productions — all in front of a raucous crowd.
As usual, TheMacLife.com were on the scene in the thick of the action, and caught some phenomenal behind the scenes footage.
Check it out below:
—
Comments
comments