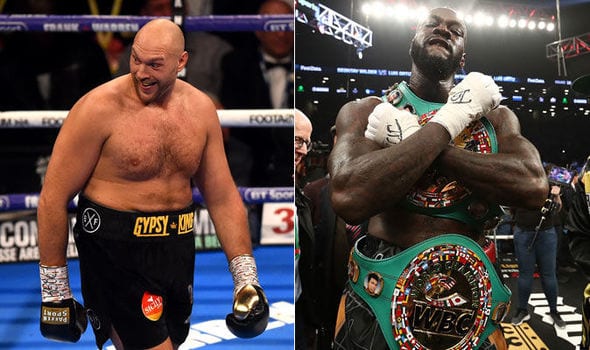 There were skeptics, but Deontay Wilder and Tyson Fury have agreed to box each other later this year with Wilder's heavyweight title on the line.
The pair will clash on December 1 in a location yet to be confirmed, although Las Vegas and Los Angeles appear to be the two cities to chosen from. Wilder and Fury will now go on a media tour, beginning October 1 in London, before heading to New York and Los Angeles. The Ring first announced the news.
Whomever walks out the winner could well go on to meet the winner of tomorrow's Anthony Joshua vs. Alexander Povetkin in one of the biggest heavyweight fights of all time — particularly considering Fury and Wilder's shared rivalry with Joshua. All three men are undefeated as professionals.
The fight will mark Fury's third contest since returning from his sabbatical after beating Wladimir Klitschko and winning the world titles before walking away from competition suffering depression. For Wilder, it's his first contest since a back and forth fight with Luis Ortiz earlier this year.
It's an interesting move for Fury, who had appeared to be set to work his way through the heavyweight rankings as he got closer to his prime shape. For him to fight Wilder at such an early stage is an obvious risk, particularly given Wilder's power.
The venue is likely to be finally confirmed next week.
Comments
comments