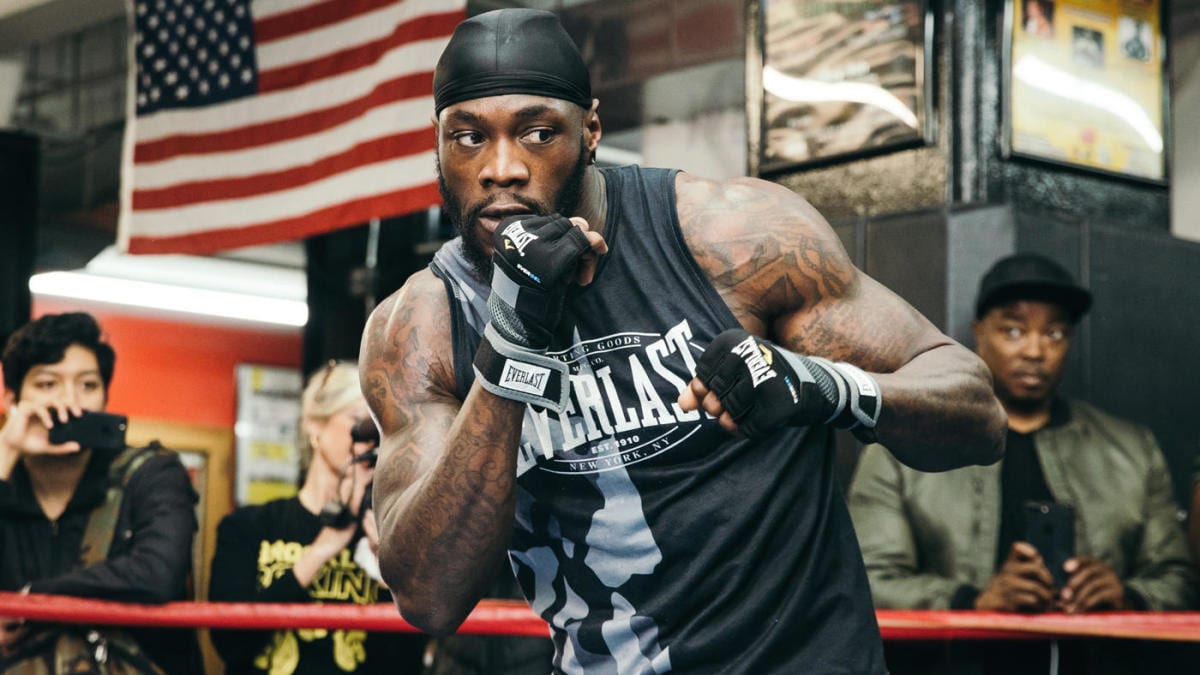 Deontay Wilder heard Anthony Joshua wanted to meet with him face to face to talk business. He's just not buying it.
As he gears up to face Andy Ruiz Jr. tomorrow night, Joshua has repeatedly said during fight week that he plans to beat his Mexican opponent, and then set up an in person chat with his fellow heavyweight champion Wilder to negotiate the biggest fight in world boxing.
Those plans were seemingly scuppered, however, when Wilder took to his social media on Wednesday to reveal he would be rematching Luis Ortiz next time he steps through the ropes.
According to Wilder, that decision was made because he continues to believe Joshua has no intention of sticking to his word.
"What have they done so far to be believable?" Wilder said, speaking with the LA Times. "I've tried to do it privately with some mutual friends. [Joshua] did not want to do it without someone there with him on FaceTime conversation. Why would you want to do that? It's me and you. Are you scared of me or something? This whole thing of, 'We've got to sit down ….' They're just saying something, man, because at the end of the day. I do not have a boss. Joshua has a boss: Matchroom Boxing.
"You know when it's real and you know when someone's just talking. We've spoke before for four months. I've been in there with them. You do not think you know a person when they're lying or not? Without [Matchroom], this fight would be done a long time ago. He can say all he wants. They still have a say-so on him. So why sit and talk with him? He's not on my level. I'm not chasing nobody no more. The shoe's on the other foot. I know the fight's going to happen eventually, but it's good to see them begging."
Still, despite Wilder's assertion that the fight could have been made without promoter Eddie Hearn's involvement, he says he still believes he'll be the one who emerges victorious by the end.
"And no matter what people think, when it comes to the night of the fight and I knock [Joshua] out, the ones who doubted are going to look like a fool. I can not wait for that moment to come. We've got a plan. We're doing our thing. When they're ready, let's make it happen. I've been trying to make this fight. When they're ready, I'll be ready. "
Comments
comments