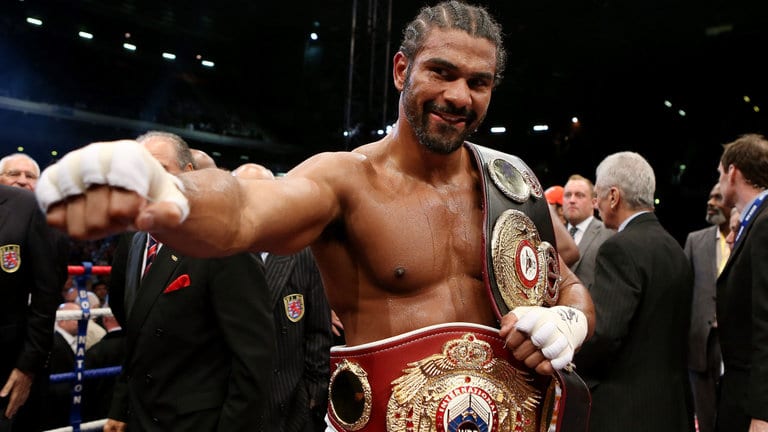 David Haye, former boxing heavyweight champion, has retired as an active competitor.
He announced his decision through his own website after losing in a high profile rematch to Tony Bellew last month, causing fans and pundits to call for him to walk away. In the end, after taking some time to consider his options, Haye elected to do just that and he leaves boxing with a record of 28-4.
Haye posted a lengthy statement to his own personal website this morning, explaining to fans the difference he felt in his own physical abilities as he's aged.
"For my fans, it must have been like going to support their favourite thoroughbred racehorse at the Grand National, only to see their stallion stumble out the gates like a sedated mule at the Donkey Derby," Haye wrote. "I saw punches coming but wasn't quick enough to avoid them. I created openings but lacked the speed and agility to capitalise on them. Quick, bread and butter counterattacks, the sort I've effortlessly thrown since my teenage years, are no longer in my armoury. And when I take shots, they now shake me to my boots.
"The things I used to be able to do in the ring – instinctively – now exist only in my mind and in video clips of my old fights.
"Boxing history has a way of repeating itself, and the list of boxers who voluntarily retired during their peak is a short one. Most bite off more than they can chew in their twilight years, believing they can rustle up one last great performance, and this pursuit becomes greater than the fear of losing.
"In short, the personality traits that make someone potentially great – never giving up, fighting until the bitter end – will often lead to their downfall. Now I understand."
While Haye might leave in the way veterans often do in combat sports, he'll likely be remembered as a British boxing icon. One of the best cruiserweights in the divisions history, Haye gained national stardom when he moved up to heavyweight and defeated Nikolai Valuev for the WBA heavyweight championship in 2009.
Comments
comments