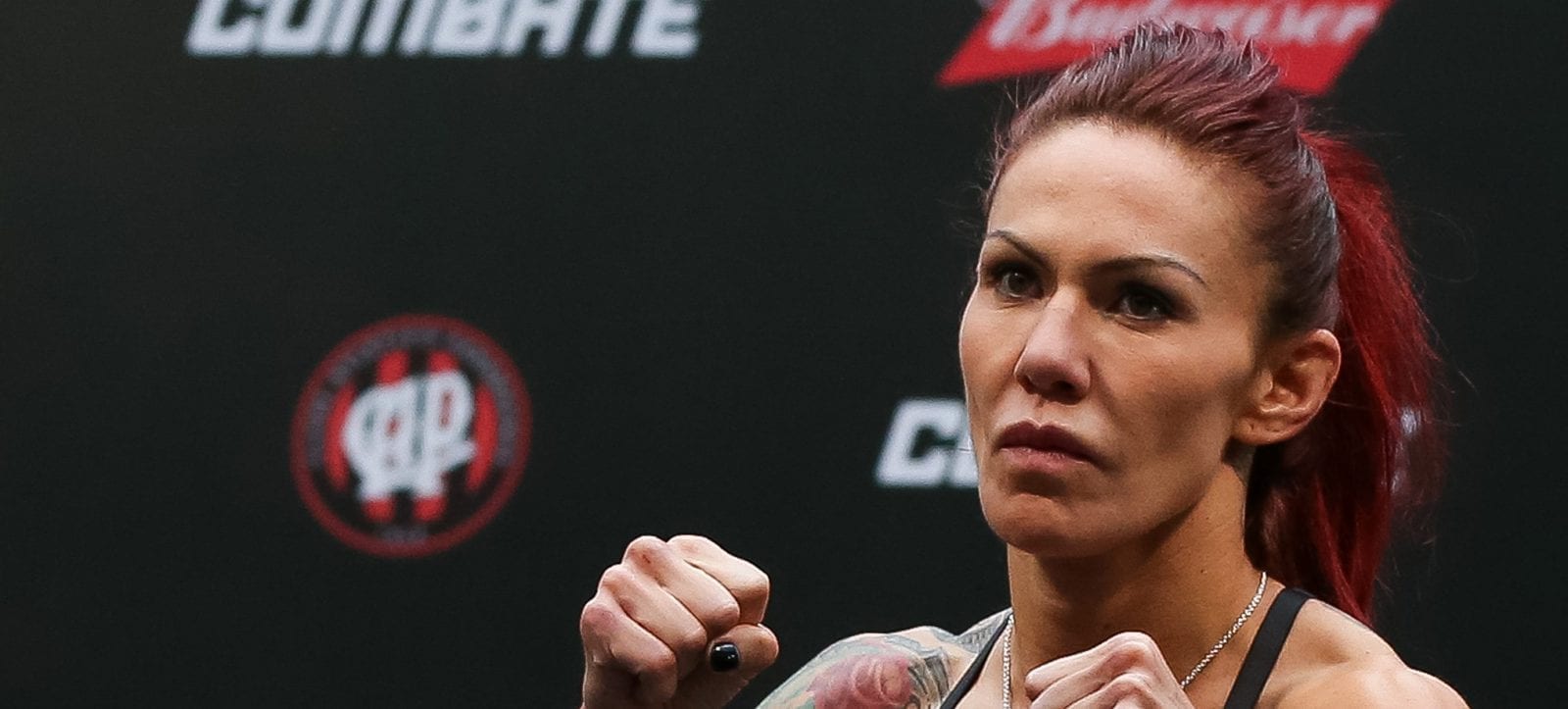 Following an investigation, Cris 'Cyborg' Justino has been cleared of any wrong doing after testing for a banned substance, and instead has been granted a retroactive Therapeutic Use Exemption (TUE) by UFC anti-doping partner USADA.
The Brazilian featherweight had tested positive for Spironolactone back in December, and for a moment it seemed as if she could be facing a forced absence from the sport. Instead, USADA has deemed her usage of the substance (classified in the Diuretics and Masking Agents category) as reasonable.
"After a thorough investigation of the circumstances that preceded her positive test, which included a comprehensive review of Justino's documented medical history, USADA accepted Justino's explanation that her use of Spironolactone began in late September, following her bout at UFC Fight Night Brasilia, and was in accordance with her physician's recommendation for the treatment of a legitimate medical condition," USADA wrote in a statement.
"Nonetheless, because Spironolactone is prohibited at all times under the UFC Anti-Doping Policy, USADA advised Justino that her use of the medication without a valid TUE violated the UFC Anti-Doping Policy. Accordingly, Justino applied for a TUE to authorize her use of the medication, with retroactive effect."
With the retroactive TUE granted, Cyborg is now free and able to fight again immediately — providing the new UFC women's featherweight division a much needed lift.
The 145-pound division was started with Cyborg firmly in mind, and had she been ruled out of competition, it could have been a devastating blow to a weight class that already lacks depth and star power. It seems likely the UFC will move to book Germaine de Randamie against Cyborg in the near future, although the Dutchwoman has said in recent days she could require surgery on her hand.
Comments
comments