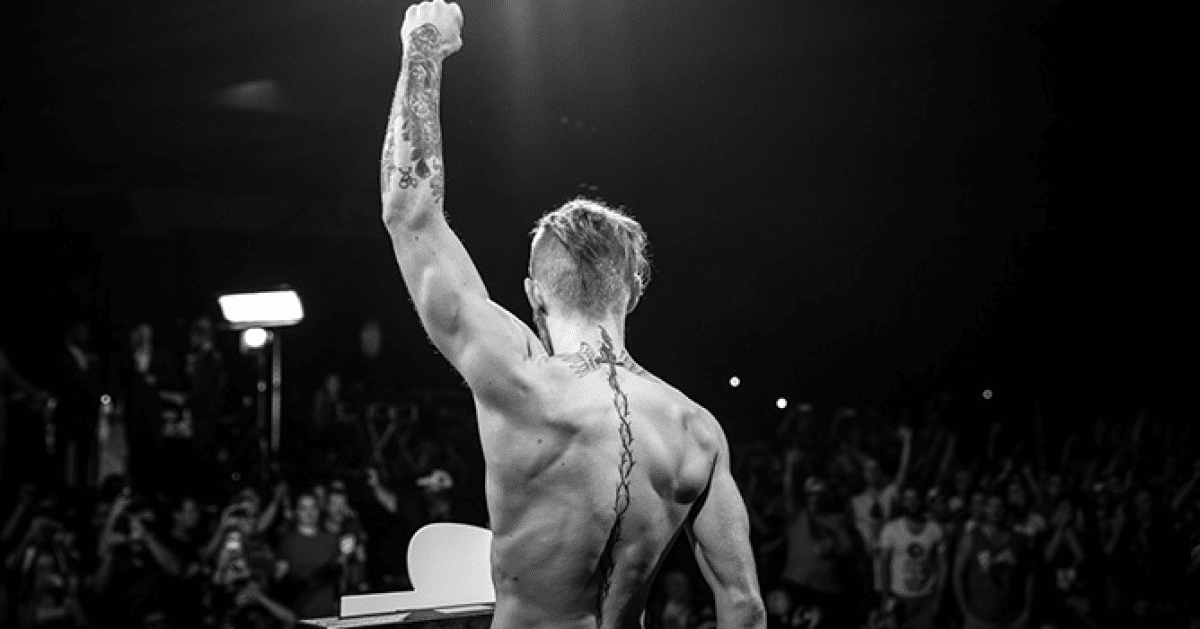 2016 was a year of making history in mixed martial arts, and leading the charge for the sport was Conor McGregor.
After breaking multiple pay-per-view records with a brace of bouts against rival Nate Diaz, McGregor went on to become the first athlete in UFC history to hold two belts in two divisions simultaneously. That scene after a dominant performance against Eddie Alvarez in New York, with McGregor holding two belts aloft in Madison Square Garden, is likely the momentous achievement that earned him the World Fighter of the Year award.
The World MMA Awards take place every year, and nominees are voted on by the general public.
This year, the nominees for Fighter of the Year were Donald Cerrone, UFC middleweight champion Michael Bisping, UFC bantamweight champion Cody Garbrandt, UFC heavyweight champion Stipe Miocic and UFC lightweight champion Conor McGregor.
In a list of so many men with exceptional twelve months, it was McGregor who walked away with the prize.
McGregor himself was not at the the event to collect the award in person, nor did he record a video message to accept, but it's fair to say his shadow looms large over Las Vegas this weekend. With Khabib Nurmagomedov facing Tony Ferguson for the interim lightweight title, the Irishman has an opportunity to return to the Octagon in a unification bout that could topple his previous PPV records — if a boxing match with Floyd Mayweather doesn't materialise and do the same thing first.
Other notable winners (including SBG head coach John Kavanagh) announced at the ceremony were:
Female Fighter of the Year – Amanda Nunes
Breakthrough Fighter of the Year – Cody Garbrandt
Fight of the Year – Cub Swanson vs. Doo Ho Choi (UFC 206)
Knockout of the Year – Michael Page (vs. Cyborg Santos, Bellator 158)
Submission of the Year – Nate Diaz (vs. Conor McGregor, UFC 196)
Upset of the Year – Michael Bisping (vs. Luke Rockhold, UFC 199)
Comeback of the Year – Miesha Tate (vs. Holly Holm, UFC 196)
"Shawn Tompkins" Coach of the Year – John Kavanagh 
Trainer of the Year – Mike Dolce
Gym of the Year – American Top Team
Referee of the Year – John McCarthy
Ringcard Girl of the Year – Jhenny Andrade
Leading Man – Dana White
Best Promotion – UFC
Best MMA Programming – Ultimate Fighter
MMA Media Source of the Year – MMAFighting
MMA Journalist of the Year – Ariel Helwani
MMA Clothing and Equipment Brand of the Year – Venum
Comments
comments