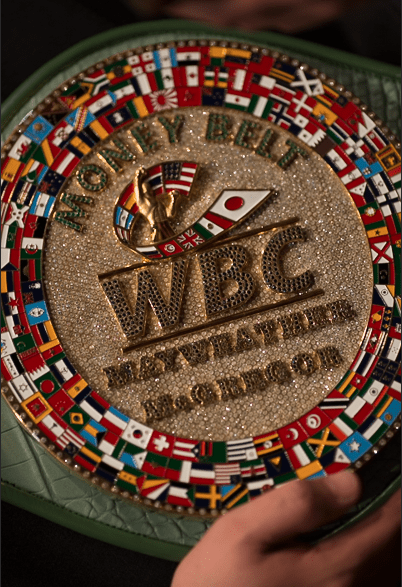 A one of a kind fight like Conor McGregor vs. Floyd Mayweather needs a one of a kind stake. Enter: The Money Belt.
The belt, which was debuted at a press conference in Las Vegas on Wednesday, lives up to its title. WBC President Mauricio Sulaiman revealed that the belt is made up of 3,360 diamonds, 600 sapphires, 300 emeralds, with the strap itself crafted from alligator leather.
Speaking afterwards in a media scrum, Sulaiman was asked the total cost of the title, he refused to give a figure.
"It's priceless," Sulaiman said. "It's one of a kind."
It'll certainly be quite the sight on either man's mantlepiece.
Comments
comments