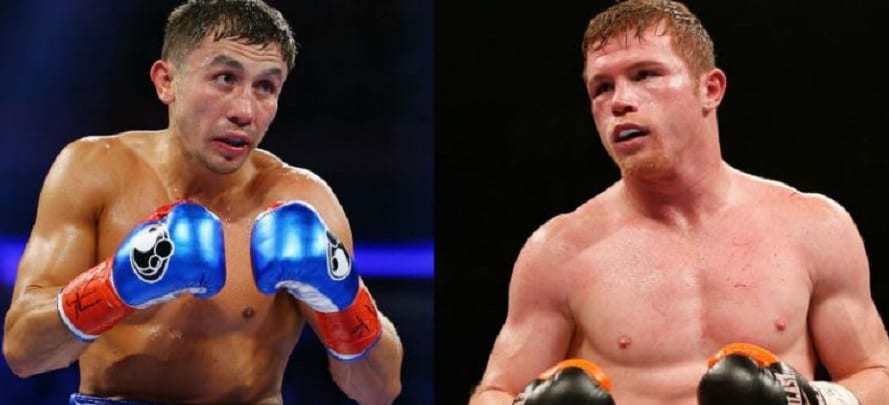 You don't become the biggest boxing fight of the year without a backstory, and with fight week upon us, Canelo Alvarez vs. Gennady Golovkin II is packed with one.
Alvarez and Golovkin boxed each other last year to a controversial draw, with Golovkin touted by fans and pundits as the more likely winner. Combine that with an egregious scorecard by ringside judge Adelaide Byrd and accusations of foul play, and the rematch would already be interesting enough.
Add in Alvarez' run in with banned substances earlier this year, and Golovkin's obvious annoyance, and you get a captivating lead up.
Yesterday, Alvarez and Golovkin made their 'grand entrance' in Las Vegas, after which both men individually spoke to the media. Naturally, the main topic of conversation was Alvarez' failed test for Clenbuterol, which forced the bout to be delayed.
Evidentally, Alvarez is unhappy with the Kazakh's suggestion he knowingly took the drug. Particularly when Golovkin used his media time to say he'd been sent evidence of Alvarez having obvious injection sites on his body.
"You couldn't deny there were some injection marks on this guy," Golovkin said earlier that day. "His arm had some injection marks. I don't know what the injection marks were evidence of, but right now, it's the last thing I'm worried about."
According to Alvarez, they're all words with no meaning.
"Those are the kicks and screams of someone who is drowning," Alvarez said of the accusations. "Those are excuses that they're making for what is coming this Saturday, which is a loss for them. I've been monitored for most of my career. I've been monitored by VADA since 2011. If I'd have had something, the authorities would have picked it up. Basically, it's an excuse.
"I don't know what he wants," Alvarez said. "I don't know what he's thinking. I don't know what kind of business he wants with that. But for me, personally, it's personal. This has become personal. It's personal for me because of all he said, but it's served as a great motivation for me for this fight on Saturday.
"You'll see that in the ring on Saturday," he continued. "Those stupid things he's saying? I'm using them as motivation in my training for this fight."
Comments
comments