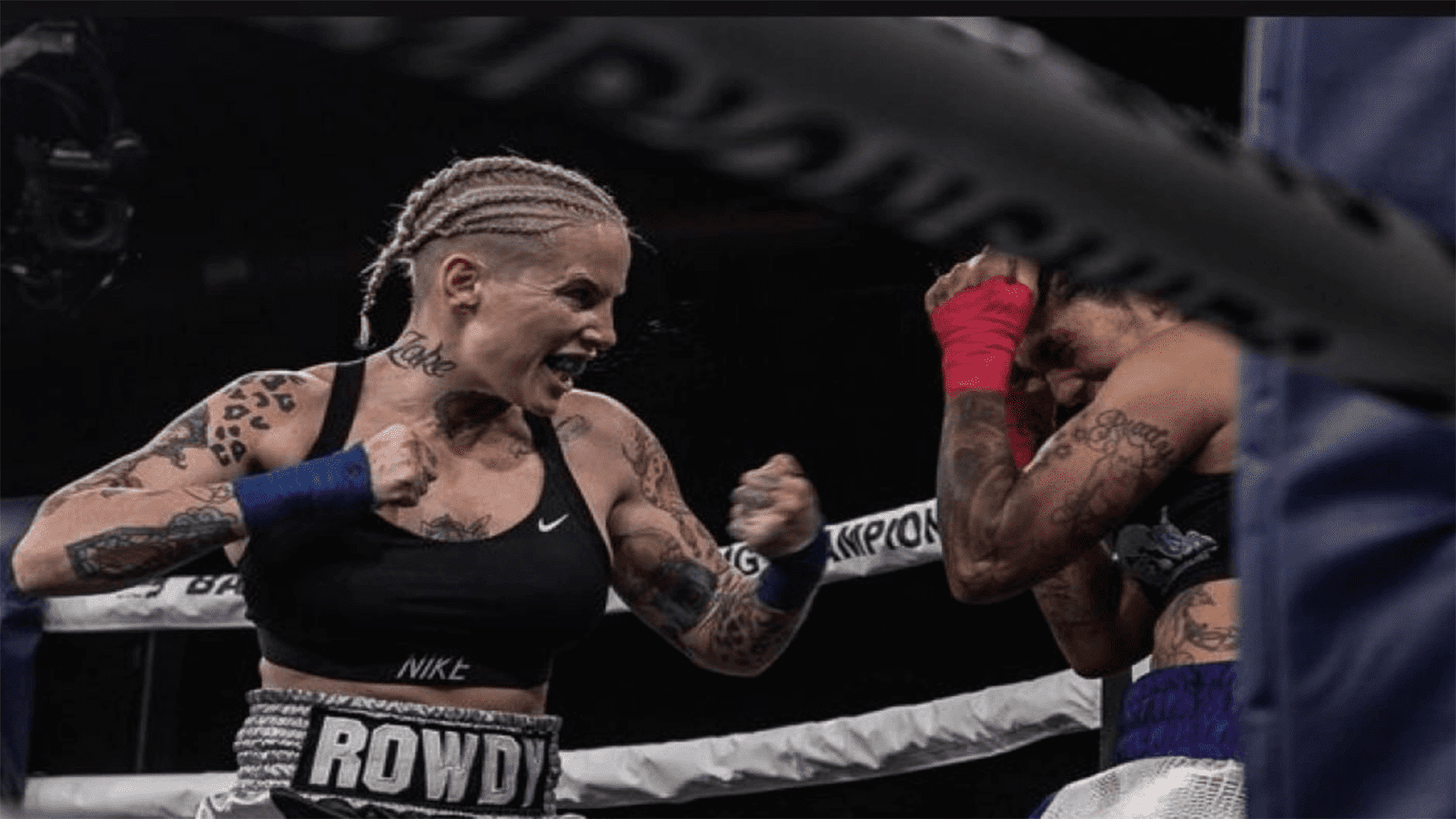 When Bec Rawlings got released from the UFC, it didn't take her long to land on her feet. In fact, it was only a matter of hours before she knew the path she'd be taking.
After seeing a chance message from a Bare Knuckled Boxing promotion, inviting her to take the gloves off and take part, Rawlings made the switch of sports. How has it gone? Well two fights in, and she's already garnered the moniker as 'The Queen of Bare Knuckle'.
Rawlings currently holds Bare Knuckle FC's National Police Gazette women's bare-knuckle boxing belt, a title she'll be defending in Cancun on February 2 against Cecilia Ulloa Flores. And with names like former UFC welterweight champion trying his hand at just hand wraps, Rawlings believes it's a sport with huge potential — providing it's all done correctly.
"If it's done right like Bare Knuckle FC are doing — they're signing the right people, bringing in the right refs and medical and cut-men and stuff — they're doing it all professional, I definitely think it's a sport that's going to take over, but it's definitely a sport that could go dramatically wrong too if the wrong type of people start trying to promote, so you got to be very careful," Rawlings said, speaking to TheMacLife.
Not that it's necessarily an easy career change to make, of course. The aspect of bare knuckles aside, it's still a switch from the varied approaches of mixed martial arts to the more defined techniques of boxing, something that some observers might overlook.
"Even myself coming up as an MMA fighter, I didn't ever really respect boxers," Rawlings explained. "I thought it looked easy, they only had to worry about two things whereas MMA you gotta worry about so much. But it is a completely different kind of sport and a different kind of skill level. I definitely thing some fo these fighters going in there facing boxers or seasoned strikers kind of underestimate what skill level they have in striking knowing they can't rely on the takedown. And then to hit bare knuckle changes the game completely."
Interestingly, the world of bare knuckle seems to have drawn more appreciation to Rawlings' abilities as a fighter than her tenure in the UFC. Even from her fellow fighters, Rawlings says she's received numerous messages of congratulations and support — including from Conor McGregor, who went as far as to give Rawlings his personal McGregorFast training regiment.
Evidently, there's something about seeing a athlete get back to the rawest form of boxing that garners attention.
"I met Conor on The Ultimate Fighter — he was actually a guest fighter on The Ultimate Fighter 20 — but we didn't really start talking much or anything until I started fighting bare knuckle," Rawlings said. "And I think he showed an interest in the sport and that so he's reached out and saw that I do treadmill workouts and stuff like that and said, 'Hey give this a go', and it's kind of just gone from there. I'm really excited to be using the McGregorFast cardio workouts and things like that it. It's shown that it's worked, I feel fitter and faster and things like that and I'm excited to see how I perform in Cancun.
"It was pretty cool, you know?" she continued. "A lot of fighters reached out to me after my first fight. I think bare knuckle.. I think someone who goes out there and fights bare knuckle kinda gains a lot of respect from fighters because it's pretty gnarly. It's pretty cool to get recognition from big fighters, especially from someone like Conor McGregor to show respect and interest in something I'm doing is pretty cool. I think he just loves fighting and the rawness of bare knuckle. I had a lot of fighters reach out about it.
"It's cool to get support from everyone."
Comments
comments