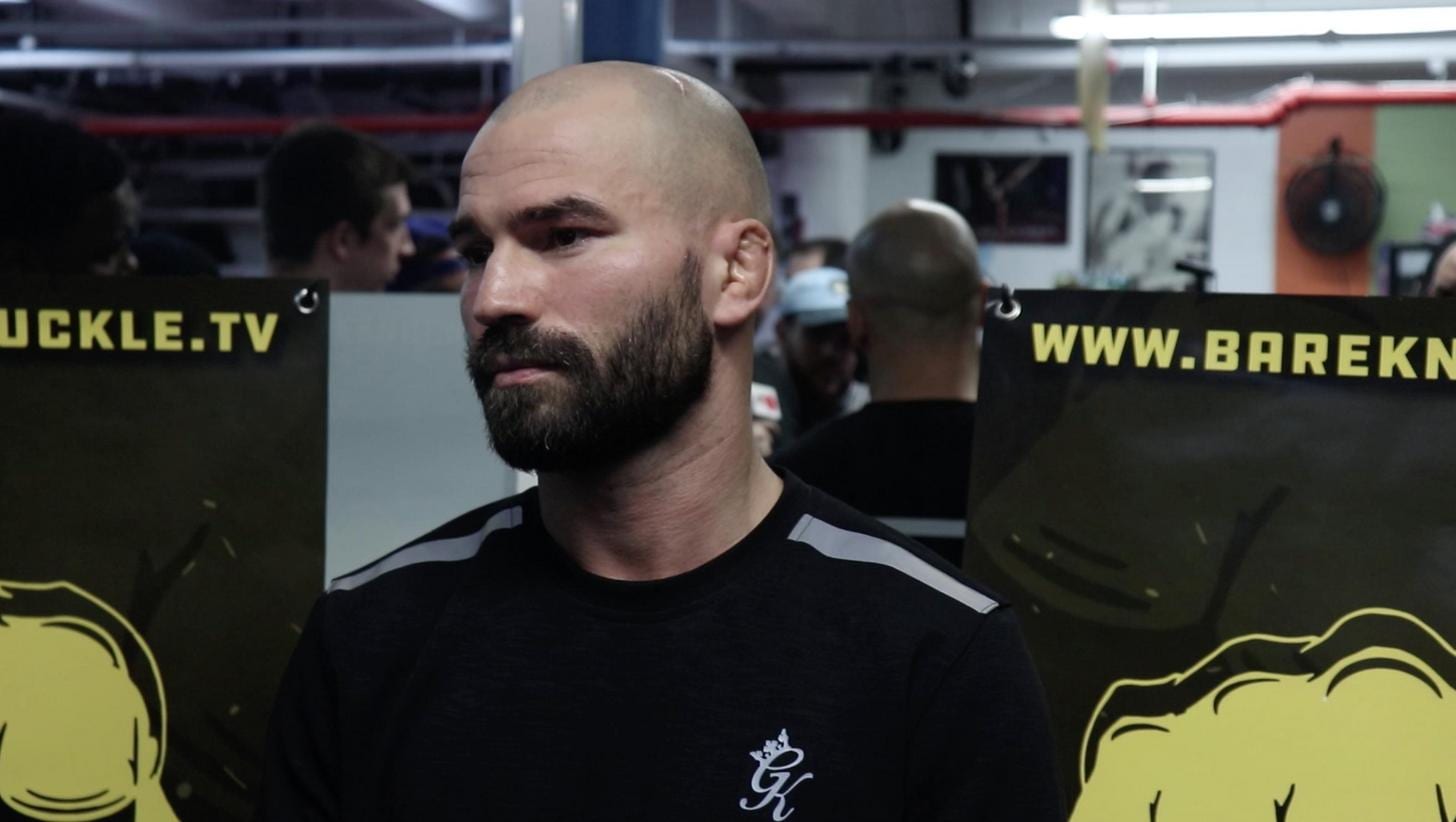 Earlier today, Artem Lobov and Paulie Malignaggi came face to face for the first time since they both signed with Bare Knuckle FC.
It was, as expected, dramatic.
The pair went head to head as Lobov arrived at the New York gym for a media day, with Malignaggi eventually slapping Lobov on the cheek. Lobov launched himself at Malignaggi, before the pair were eventually separated.
And, in the immediate aftermath, Lobov showed no signs of being cowed.
"This is his only chance," Lobov said, speaking after the scuffle. "Get a little fucking cheap shot. If you're a real fighter, let's go. Let's get in the ring now and let's go. If that's what you want to do. If he doesn't want to make money? No problem. Let's get in the ring and let's go.
"I am down. But trust me, he doesn't want to do it on the street. Let's be honest here, I'm not just talking crap. He wants to street fight with an MMA fighter? I'll have him broke up in seconds. Literally stamping on his head in seconds. But I want to prove myself in the boxing ring, that's why I'm doing this.
"Plus, I want to get paid. That's why I'm not going to touch you. I want you in bubble-wrap. I want you safe until the day I finally get a chance to get my hands on you."
–
Comments
comments