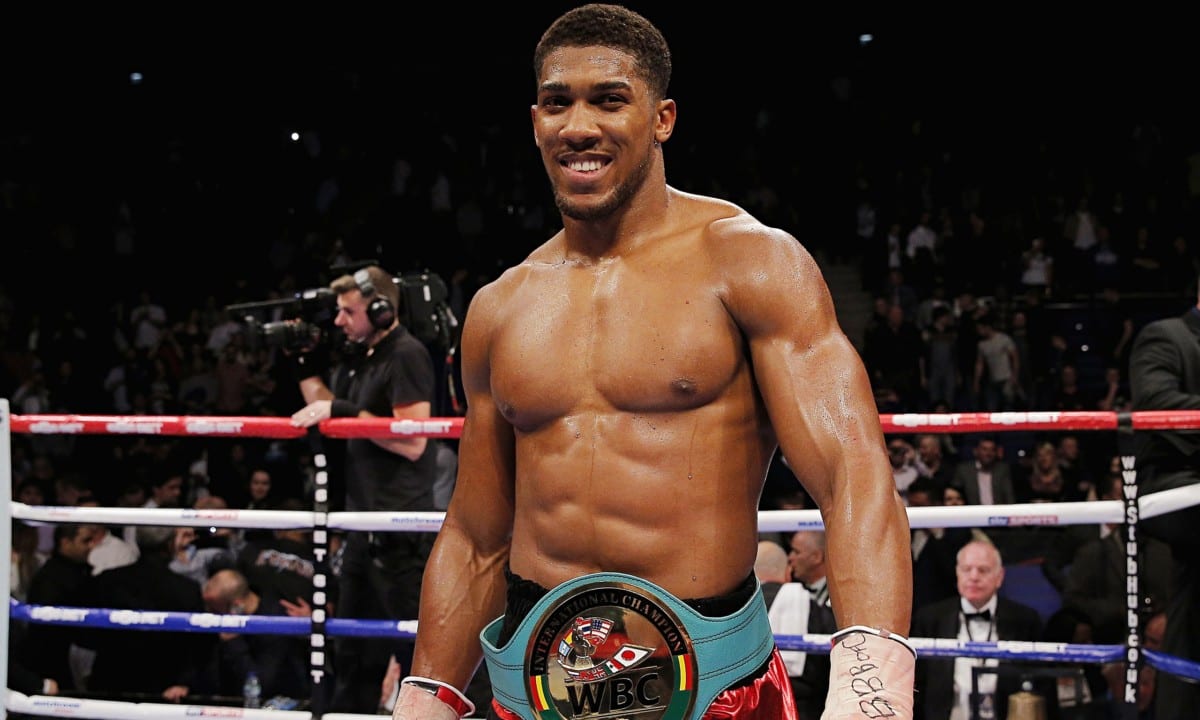 Earlier this year, it seemed a fight between Anthony Joshua and Deontay Wilder was on the cusp of finally becoming a reality.
The two heavyweight champions — both undefeated — have been linked repeatedly for a unification fight for some time now, with fans clamouring to see a unified champion crowned from the two. But while negotiations have never seemed to begin in earnest, in March, Wilder declined to sign with the streaming service DAZN, rejecting an offer reported to be around $100m.
For Joshua, who fights Andy Ruiz on Saturday in his first fight on American soil, it's a decision that still continues to confuse him.
"I'd be chomping for that. I want it after 20-odd fights. He's had 40-odd fights and five more years, so I don't know where he's going," Joshua said, speaking to The Mirror. "He turned down double the amount to fight me and that was a real offer from a broadcaster. That wasn't an email from Wilder, it was a real contract offer from a broadcaster offering Wilder the chance to fight on DAZN.
"A contract offering him a chance to fight one warm-up then me. And he could have fought me straightaway if he'd wanted, there was that option. It's baffling to know why he didn't take it after all the talk. How much more money has to be on the table? Broadcasters run boxing. But then we've had this situation before when fighters were on different broadcasters and still managed to fight."
While a win for Joshua this weekend would likely push the demand for a fight with Wilder to even higher levels, it's been widely reported that Wilder will meet Luis Ortiz in a rematch later this year.
Comments
comments