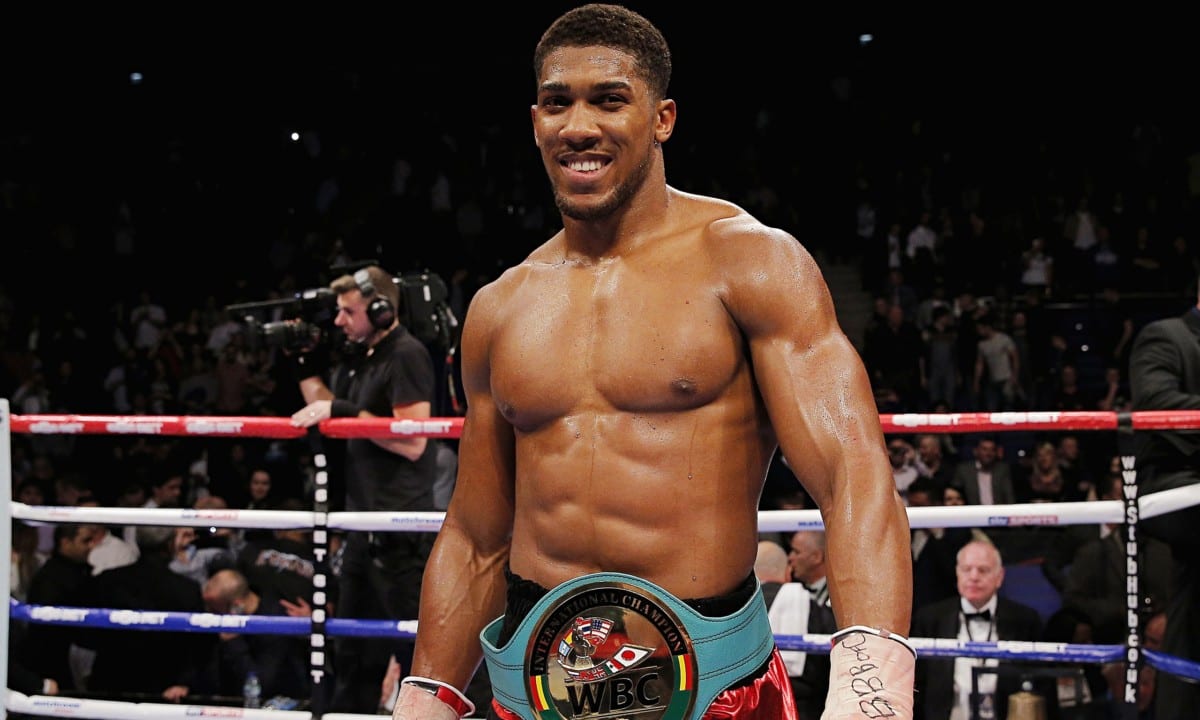 No more mister nice guy, Anthony Joshua?
Throughout his career, the boxing heavyweight champion has been well known as a quiet enough, well mannered and humble athlete. But, it's starting to seem as if rival and potential next opponent Deontay Wilder is getting on his nerves.
Speaking at a dinner in Cardiff yesterday, Joshua was asked about Wilder, and if he might be facing the American next — something that could one of the biggest fights in recent heavyweight history.
Well, according to Joshua, he's trying to make it happen, but he's not accepting any old terms.
"Luckily, we've got enough time to make the fight happen and we're working on it" Joshua said, said speaking with The Sun. "We've just sent another draft email over to them. It's just the technical jargon that we're going through right now.
"I ain't got nothing to lose and I'm [going to] rain down hell on him – I'm going to fuck him up bad. You've seen it, I can go to hell and back. I enjoy it there as well, this time I'm going to own it.
"We're big hitters, so for sure I'm going to be throwing a lot of combination punches and it'll be interesting. I think he'll be trying to pick punches. I'll just be coming forward and swinging a lot of combinations, just trying to catch him and hurt him early on."
Comments
comments