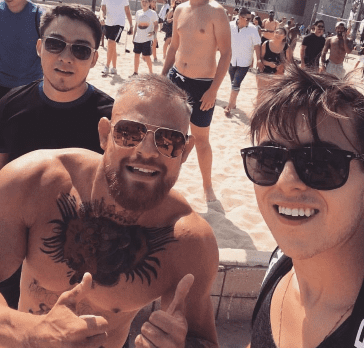 In the age of social media, people seem to be increasingly desperate for a slice of fame — not to be a success in their field, just to be 'famous'. Whether it's a sign of the times, the desire for attention, or the fear of having no talent — the world has no shortage of people willing to do anything for their fifteen minutes.
And in an attempt to get a moment of that life in Los Angeles yesterday, a fully grown man donned some fake tattoos and wandered down the beach front pretending to be UFC champion Conor McGregor.
While appearing closer in age to Floyd Mayweather than the real McGregor, the impersonator managed to draw himself a crowd of fans willing to believe he was the real deal — despite looking significantly thinner on top than the champ-champ.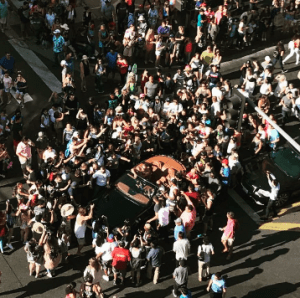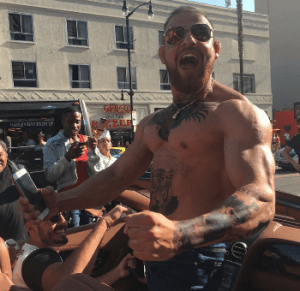 Bringing along a team of camera men and Reebok kits, the mimic performed an array of acrobatic on the sand, before getting in a Bentley and waving to the crowd surrounding him. There's no word on whether those in attendance have realised yet that they were (in a sense) cat-fished.
All-in-all, a weird way to spend your Sunday. Check out the grown man pretending to be someone else for attention in the video below:
—
Comments
comments