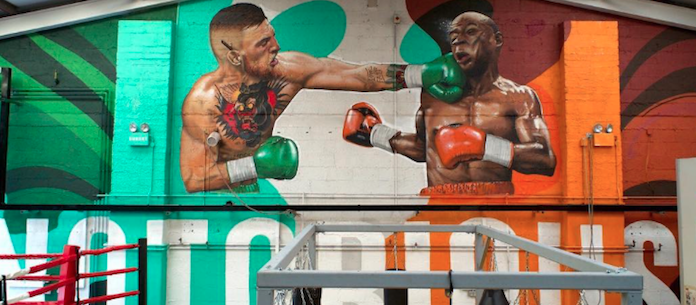 It's well known by now that Conor McGregor's success and consistent defying of odds have inspired many young men and women across the globe to set out and follow their own paths.
None more so, however, than in his native country of Ireland. And it's that inspiration that provides the backbone to the upcoming documentary by Collider productions titled "The McGregor Effect," which will be released on August 20.
Fans may remember a Thomas Nolan, who made headlines earlier this year after citing McGregor's rise as the motivation for a massive change in lifestyle and a huge weight loss. His story, along with a number of others, will be featured throughout the film.
"It's a few different backgrounds my story being one," Nolan said, speaking with TheMacLife.com. "Another is the guys who done the mural in the gym of him smacking Mayweather, another one is an Irish female world kickboxing champion. [It's about] how he's inspired people in not only sports, but all aspects of life, basically giving hope to a country that was becoming a bunch of nagging negative Nancys."
Check out the full trailer for "The McGregor Effect" below:
—
Comments
comments