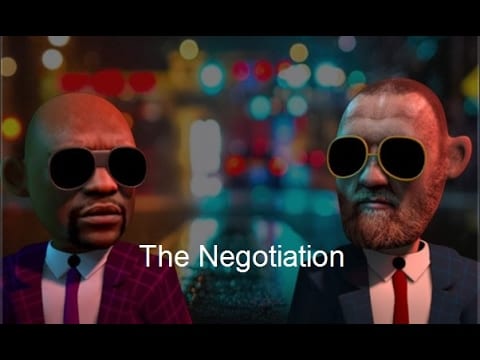 One thing fans can expect from a Floyd Mayweather – Conor McGregor fight coming to fruition are the legendary promos that are sure to be released.
Already, in fact, fan videos pitting the two huge personalities against one and other are already being published online, each putting together a unique take on the potential cross-sports mega-fight.
For example, this wry look at the negotiation process, which was created by Mojahed Fudailat — who's previously found himself on MMA fan radars with a video showing Conor McGregor responding to Meryl Streep's infamous 'mixed martial arts are not the arts' statement.
Check out his hilarious new clip, which shows McGregor sharing his… disapproval of Mayweather's most recent financial offer in the video below:
—
Comments
comments