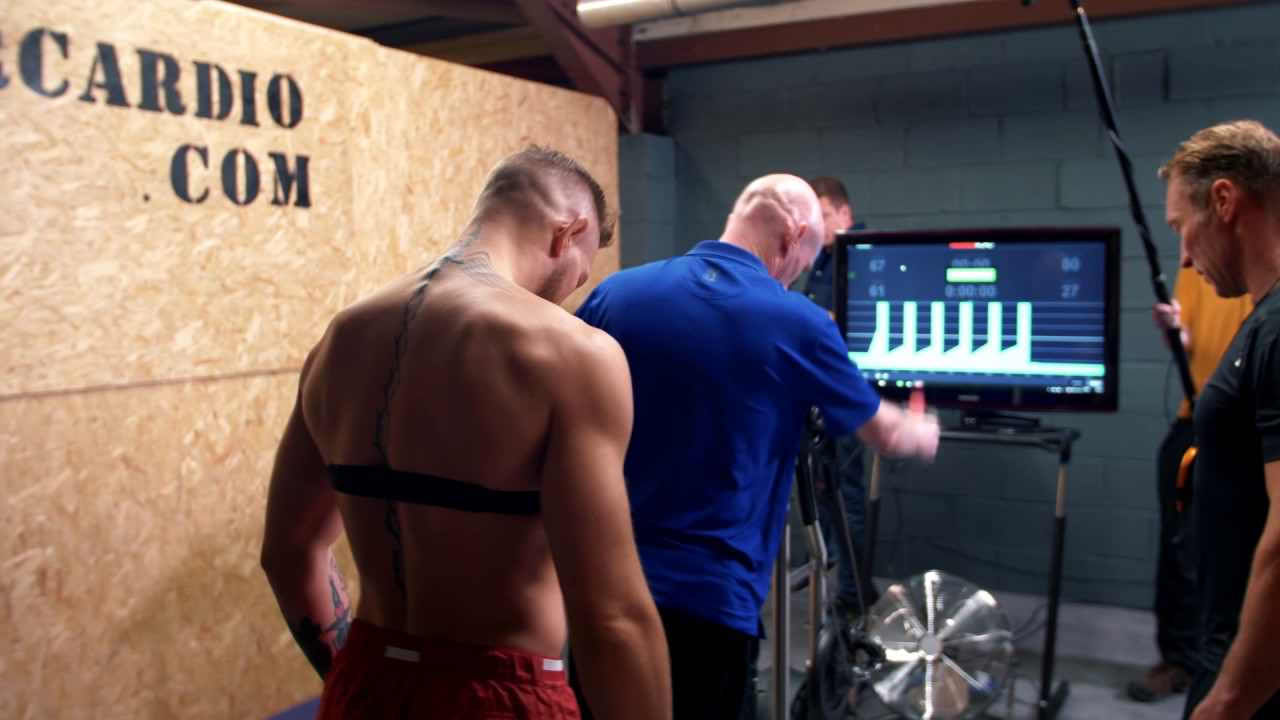 As August 26 draws near, preparation for both men continues.
In his private boxing gym in Dublin, Conor McGregor is hard at work, immersing himself in the single discipline of boxing. As a man who made his name through knocking out his opponents, McGregor is no stranger to using his fists and getting the job done, but in boxing he does away with the extra aspects of mixed martial arts training to focus solely on his fists — and that infamous left hand.
AIn the latest video released ahead of his historic contest, McGregor uses his own system — Conor McGregor Fast — to increase his cardiovascular capability to meet Mayweather in the middle of the ring for twelve full rounds.
To add an extra level to his training, McGregor uses the'boxergo' machine, a unique device specifically designed to measure his output on a day to day basis.
As he and his coaches repeatedly mention a new level of professionalism ahead of the biggest fight of all time, this is just one sole aspect to give McGregor an extra edge over his competition — in this case a man with a record of 49-0.
McGregor continues to put faith in his preparation, and work on every aspect of the game of boxing to step out in Las Vegas and once again prove the doubters wrong.
Check the video out below:
Stay tuned to TheMacLife.com for more exclusive content ahead of the biggest combat sporting event of all time.
Comments
comments