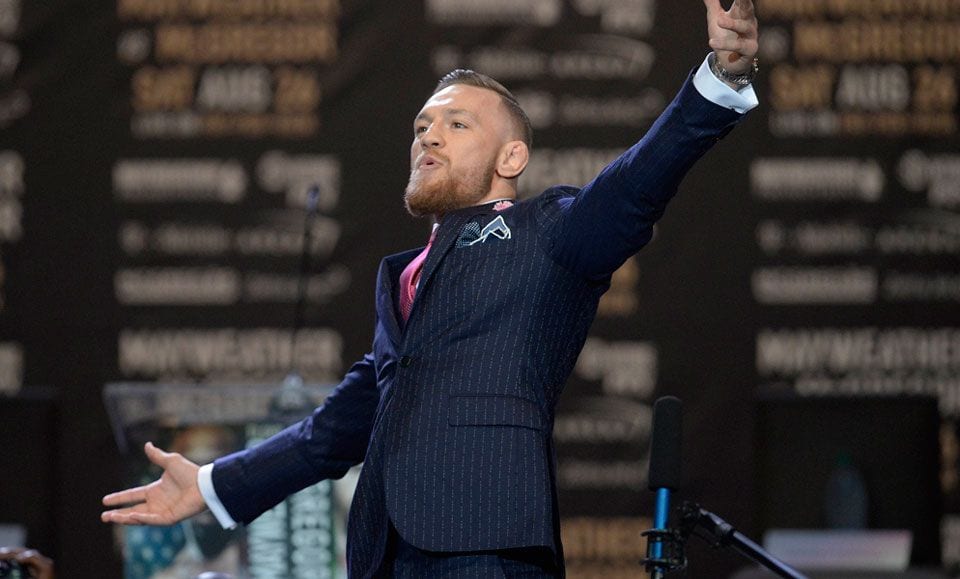 Saturday night's UFC 229 main event between Conor McGregor and Khabib Nurmagomedov will capture the attention of fight fans all across the globe, but for four fans in particular it means even more than that.
As reported by Marc Raimondi of MMAFighting.com the UFC has flown four Make-A-Wish recipients whose wish was to see Conor McGregor fight live to Las Vegas, where they will witness the biggest fight in mixed martial arts history.
Per Raimondi, one if from Ireland, one is from Scotland and the remaining two are from the United States. They were present at Friday's weigh-ins are were brought backstage in the T-Mobile Arena afterwards to meet the Irish superstar.
The Make-A-Wish Foundation in a non-profit organisation which arranges for children suffering from critical illness to fulfil lifelong dreams.
More than three years ago at UFC 189, another Make-A-Wish recipient was put in touch with McGregor prior to his fight with Chad Mendes — something which moved McGregor incredibly in the aftermath of the fight.
In an interview at the time, McGregor spoke of his experience of speaking to the 14-year-old fan on the telephone before the fight.
"What happened was I got a phone call from a person in the UFC who said someone from the Make-A-Wish Foundation contacted a kid from Ireland who has cancer or leukemia.
"They said 'this is probably going to be his last wish but it's to talk on the phone to you'. I rang the kid and we talked for a long, long time. I talked to his friends and family.
"Today or last night he passed away. It f***** my head up because this little kid is in Ireland and I'm telling the kid I'm going to take this belt and bring it to you," he said.
"And I would have done it. I would have flown him out to Vegas. They were thinking maybe if he got a little bit better we could fly him out to Vegas.
"It's just a really sad situation. It's heartbreaking. I have lost family members to cancer and it is a horrible, horrible thing."
Comments
comments