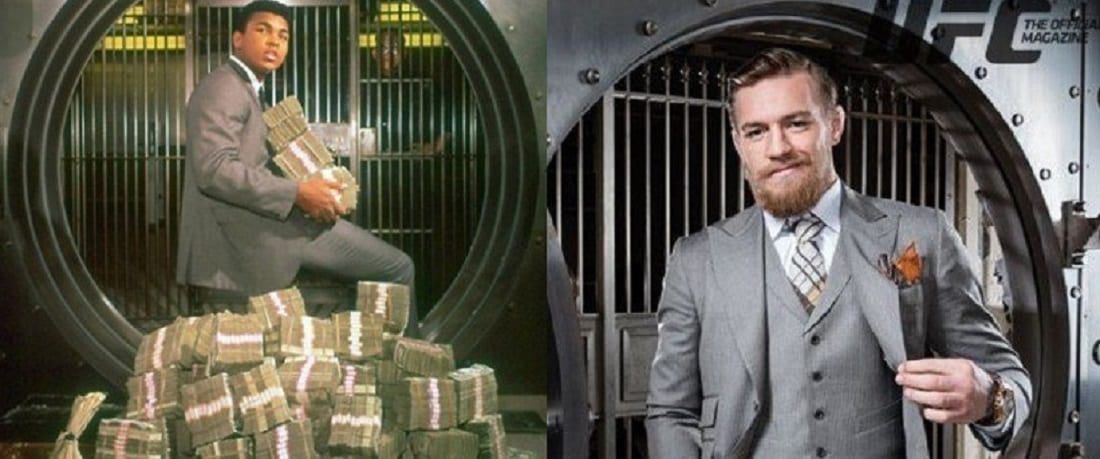 If and when the Conor McGregor vs. Floyd Mayweather fight takes place it is likely that it will be one of the most divisive events in the history of combat sports.
Many denizens of the sport of boxing will rally around the undefeated Mayweather, the finest boxer of his (and most) generations, while the mixed martial arts world will ask if Floyd can avoid the concussive power and timing that the Irishman possesses. One man, though, who would have bucked the trend was Muhammad Ali, whose ex-wife Khalilah Ali says that her husband would have been cheering for McGregor.
Speaking to TMZ, she said: "Ali don't like anybody dull, he likes everybody exciting. He'd be a Conor McGregor [fan]. Conor McGregor's the guy."
Nobody will ever come close to this mans greatness.
And if they do, they better wake up and apologise. #RIPAli pic.twitter.com/ED2wgignB2

— Conor McGregor (@TheNotoriousMMA) June 4, 2016
Khalilah Ali was married to the former world heavyweight champion between 1967 and 1976 and has four children with Ali, who passed away in 2016 at the age of 74.
Throughout his UFC run, McGregor has received comparisons with Ali — all of which he has deflected. Commenting prior to Ali's death, McGregor said to Fox, "It's a comparison that's been thrown at me a few times but I cannot accept a comparison like that."
"For me obviously Muhammad Ali was probably my first combat sports star that I looked up to. I had never seen anything like that and I was fascinated by him growing up but I've been shaped by many people. Muhammad Ali's a special man, he's done things that are unthinkable. He changed culture period. I am honored to even be put into that bracket by some people so thank you."
Comments
comments