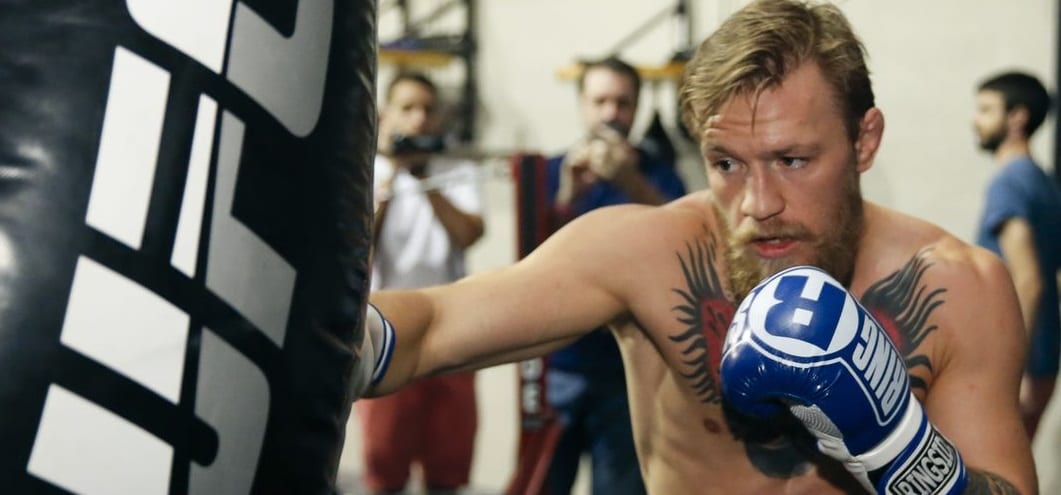 Dana White must be getting used to being hounded for information regarding the status of the Conor McGregor vs. Floyd Mayweather boxing match which is tentatively scheduled to take place later this year.
McGregor, having signed his side of the agreement, has publicly called on Mayweather to sign a contract to make the fight official and the onus now appears to be on the boxer and his representative Al Haymon to come to terms on making the so-called 'Billion Dollar Fight'.
Solid work today.
Sign your end Floyd or you are just a mouth. pic.twitter.com/YWCqoHWA2B

— Conor McGregor (@TheNotoriousMMA) May 21, 2017
White has stated that he doesn't see the negotiations with the notoriously difficult Mayweather being easy but, as for when the fight happens, the UFC president says that McGregor has all the right tools to shock the world of combat sports.
Mayweather's defensive nous has seen him stifle practically every fighter he's stepped into the ring with throughout his long career but White maintains that there's just something different about Conor McGregor.
"At the end of the day it's a fight," White said as quoted by Fox Sports.
"Floyd Mayweather is 40 years old, Conor McGregor is 27 [Editor's Note – he is 28]. You've met Floyd right, he's this big. Conor's a big dude. Floyd has trouble with southpaws and Conor is southpaw.
"Conor McGregor hits like a truck. When he hits you, you know it."
They say I've got no chance. But they say that every fight. pic.twitter.com/TUp98i9OPV

— Conor McGregor (@TheNotoriousMMA) May 22, 2017
White stays away from making predictions for fights he promotes but did say that the Irishman has a much bigger chance than some combat sports enthusiasts seems to think.
"In no way shape or form do I say Conor McGregor wins this fight. But it's more interesting than people think it is. I promise you Conor McGregor will hit him. When they fight he (Floyd) will get hit and it will be interesting to see what happens."
Comments
comments