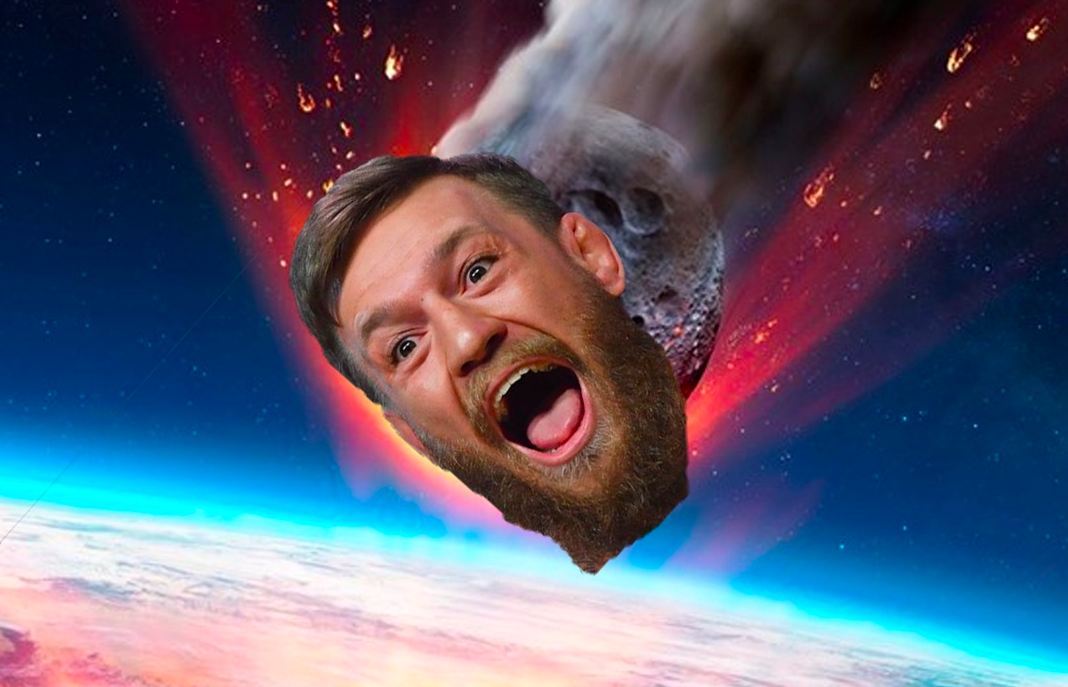 Well, there's a headline you don't see every day. 
According to information released by the American space agency NASA, a large asteroid called '2023 HT4' entered the Earth's orbit at around 11.20am GMT on Friday which, per to NASA's Near Earth Object (NEO) calculations, has an unusually large diameter of 130 metres.
Now, if that measurement is difficult to figure out for some the good people over at the Irish Mirror have run the numbers and calculated that the space rock is roughly the same size as 74 Conor McGregor's standing one on top of another, given that the Irishman is listed at being around 1.75 metres in height. Quite why the publication used this particular unit of measurement remains to be seen, but we're damn glad they did.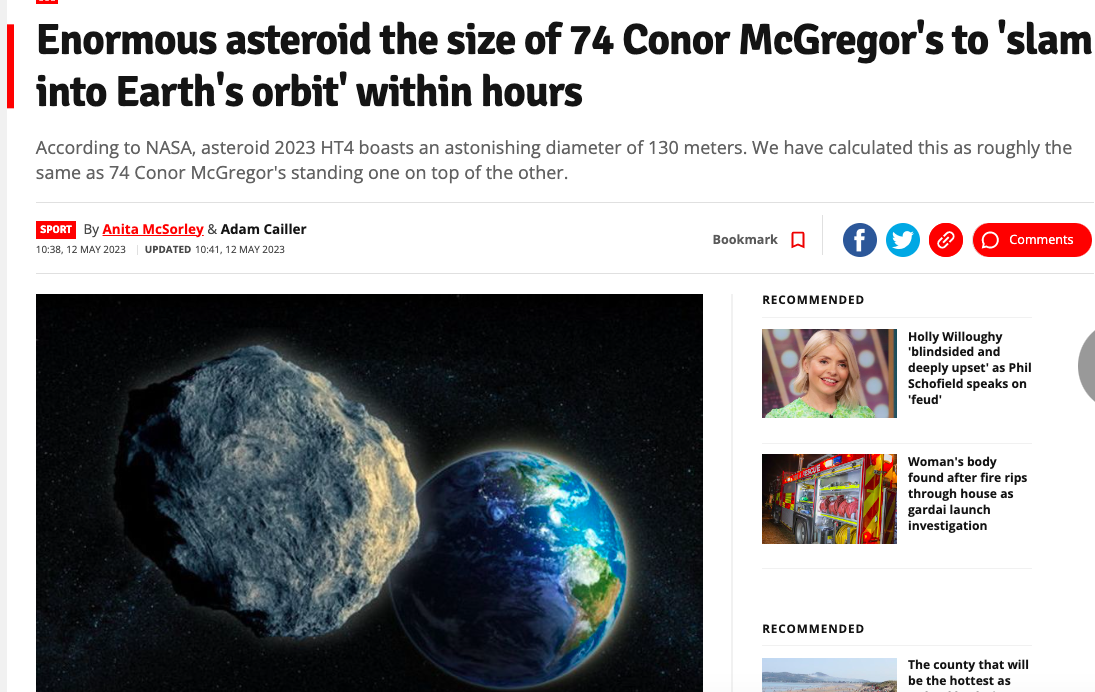 The celestial space rock travels notably slower than many other such asteroids, with its speed estimated at 8.93 km/s — with most other such rocks tracking in at closer to 15km/s. According to the Mirror, the object was first discovered by astronomers in March 2015 and it won't be seen again in the Earth's orbit until July 13, 2031, where it is expected to leave our orbit for good.
NASA have not detailed any damage is expected from the asteroid many multiples the size of Conor McGregor. However, if it does pose a risk for a strike to Earth in future, it is likely that a new system tested last year called DART will be employed, which involves deploying a a rocket at the asteroid to push it off course. This was successfully tested against a harmless asteroid last year.
Of course, hopefully it won't come to that — but it's good tech to keep in humanity's back pocket should we be ever faced with an incoming asteroid several multiples the size of, say, Brock Lesnar.
Comments
comments